Description
 Kick 'n Play Piano Gym
Perfect Baby Activity Gym Play Mat for Your Baby's Early Development
Create opportunities for your baby to develop music appreciation, hand-eye coordination and cognitive development! Your children will kick the multi-functional piano keys to encourage them to develop gross motor skills, self-awareness, hearing, baby's sight and sensory. This precious play mat with an activity gym and electronic piano will entertain your child from newborn days, through infancy and all the way through the toddler time!
Features
5 activity toys, keep your baby playing for a long time, toys encourage early fine and gross motors skills as he/she learn to reach out and grab them.
By kicking the piano keys, your child can do stretching exercises which enhance her flexibility and motor skills.
Sounds of music, bright lights and colors help develop your baby's sense of hearing and visual abilities.
A fitness blanket that can sleep naked, high-quality cotton, rest assured that the body is in close contact.
Sleeping baby easily and quickly, soft sleeps, soft lights, soothing and falling asleep.
Product Details
Recommended Use: Play
Age Group: 0-6 months; 6-12 months; 12-18 months; 18-24 months
Storage and Mobility Options: Folding
Product Care: Machine Dryable
Outdoor Use: Yes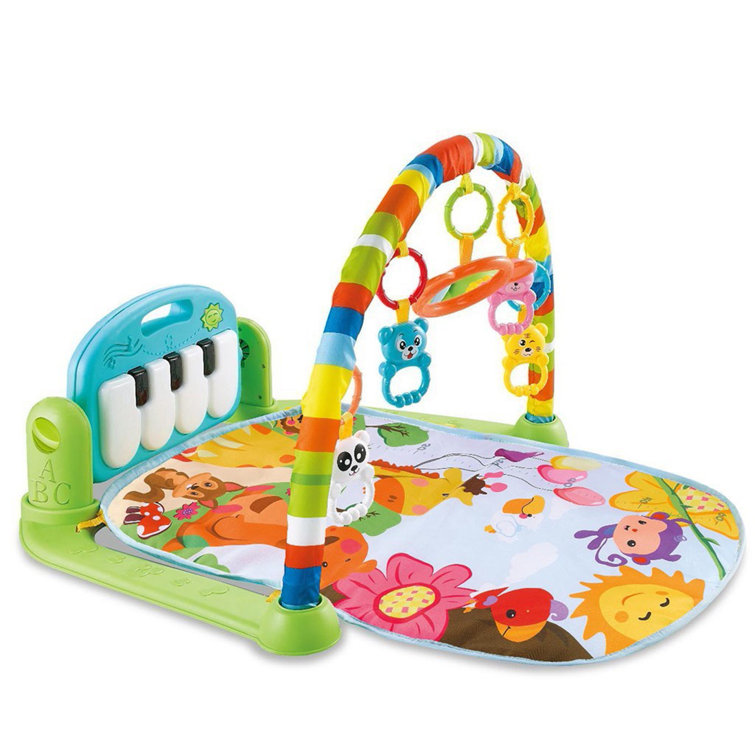 Payment & Security
Your payment information is processed securely. We do not store credit card details nor have access to your credit card information.