Description:
 Quicky and effectively grow your lawn grass with minimum effort! We developed the most unique and affordable formula to deliver the best possible and long-lasting results. Because of this, you can grow the lawn that you've always wanted with little hassle. Just sit back and watch it grow in as little as a week.
 Hydro Mousse Liquid Lawn is a grass seed and soil conditioner based spray that covers up dry lawn patches and allows new grass to grow wherever you spray it. This green coloured eco-friendly formula will allow you to have a great looking lawn all year long. This product employs the popular planting method called hydroseeding. Simply attach your hose to the device and let the water deliver the special mixture to where it needs to be. The Spray n Stay technology lets the formula penetrate treated areas effectively. The solution attaches the seed to the soil while the conditioning agent loosens hard soil allowing it to absorb water more rapidly. New perfectly green grass should appear in the treated areas within 6-9 days. The high quality select grass seed blend will ensure that the treated spots blend perfectly with the rest of your lawn.

-Grows in hot or cold weather. High quality seed mixture blends perfectly with your existing lawn
Eco-friendly Spray n' Stay Technology attaches the seed to the soil and reduces the seed's water surface tension allowing it to absorb more water

- Eliminates guesswork - the green color clearly shows where you are planting
- Quick and easy - attach the sprayer to any garden hose and the grass grows wherever you spray it From seed to sod, just like the pros
- Includes 0.5 LB of spray grass seed and one mousse additive for reseeding or planting a new lawn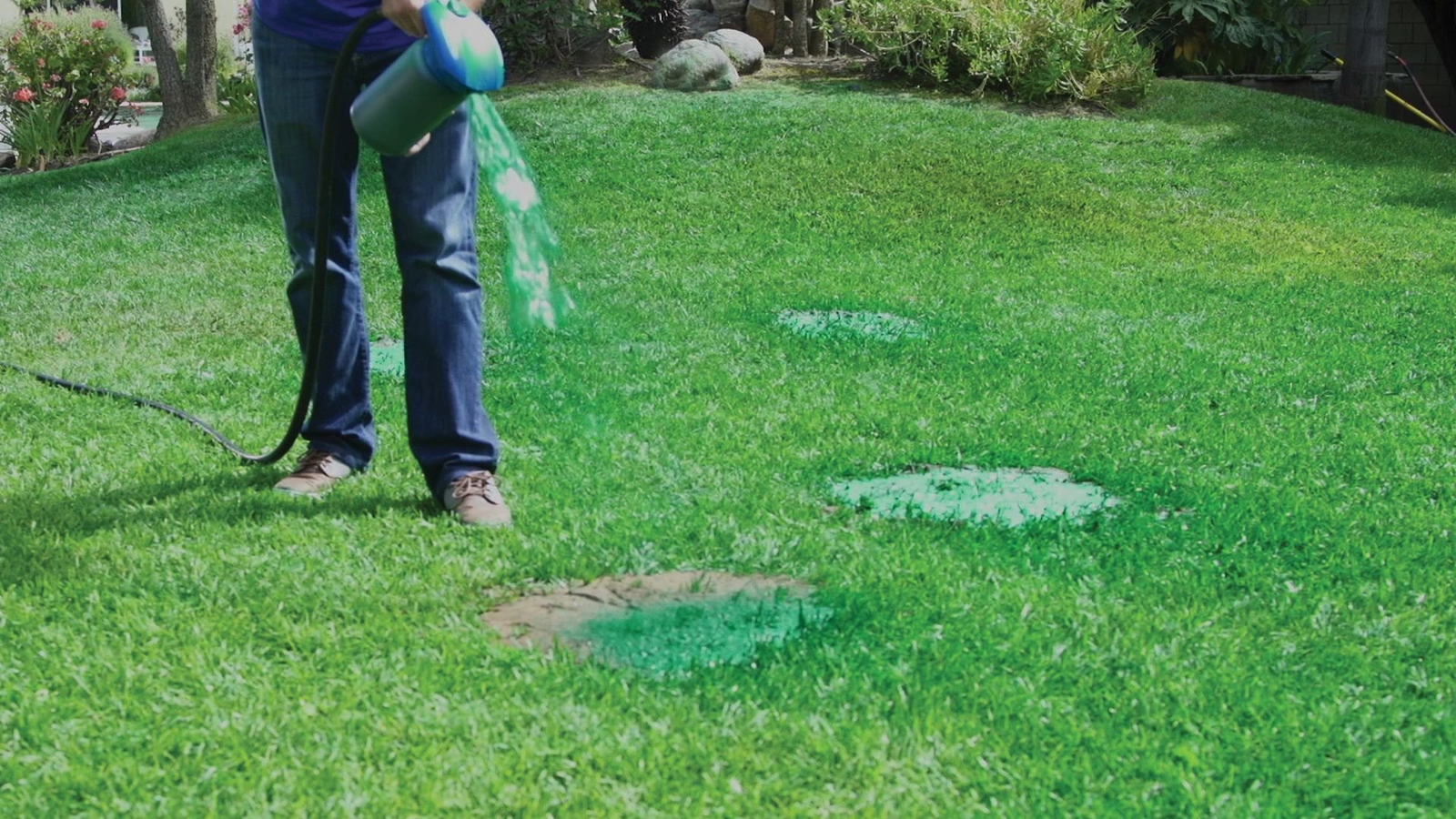 Payment & Security
Your payment information is processed securely. We do not store credit card details nor have access to your credit card information.