Description:
25FT Sectional Aluminum Flagpole With 2 US American Flag Pole Kit
National flag is full of solemnity! Show your ardently love towards US from this 25ft Solemn Outdoor Decoration Sectional Halyard Pole US America Flag Flagpole Kit! It always let people feel heavenly! As to this flagpole kit, it is a nice integration, combined with pole, ball finial, rope, sleeves, flag and carabiners. They are in small size and durable design, quite easy for installation. The halyard pole is adjustable for meeting your needs. You can raise or lower the flag just by pulling the rope conveniently. For further fun, just take action here!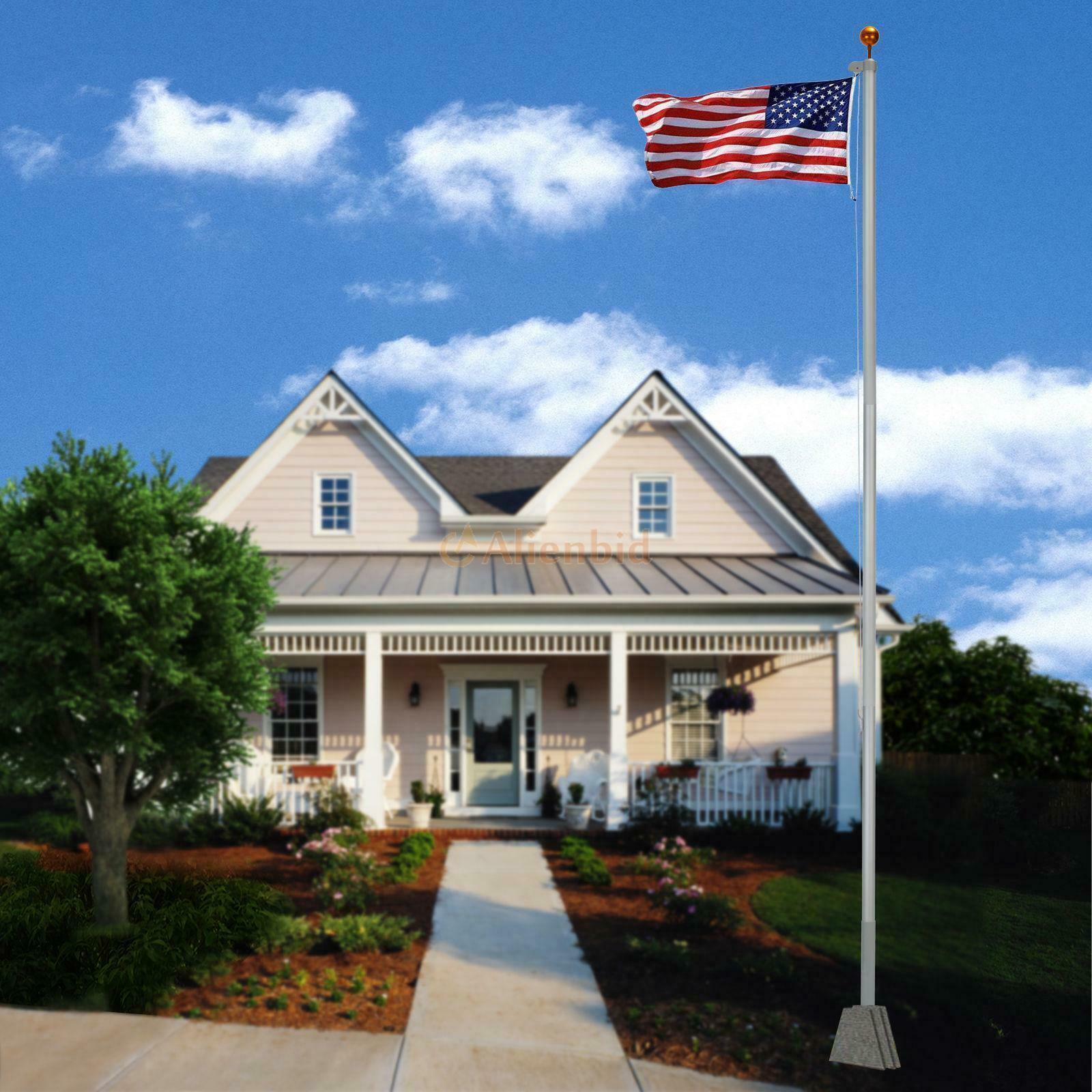 Features:
1. Sectional design, convenient to store when not in use
2. Easy set up in minutes
3. Easy raise and lower the flag
4. You are allowed to adjust the height of flag pole according to your actual need
5. Aluminum pole, durable and rust-proof
6. An awesome national flag for indicating solemnity
7. Wall thickness 1.2mm, and the other sellers are mostly 1mm
8. The shrinkage length of the flagpole is 10cm, and the other sellers are mostly 8cm, more stable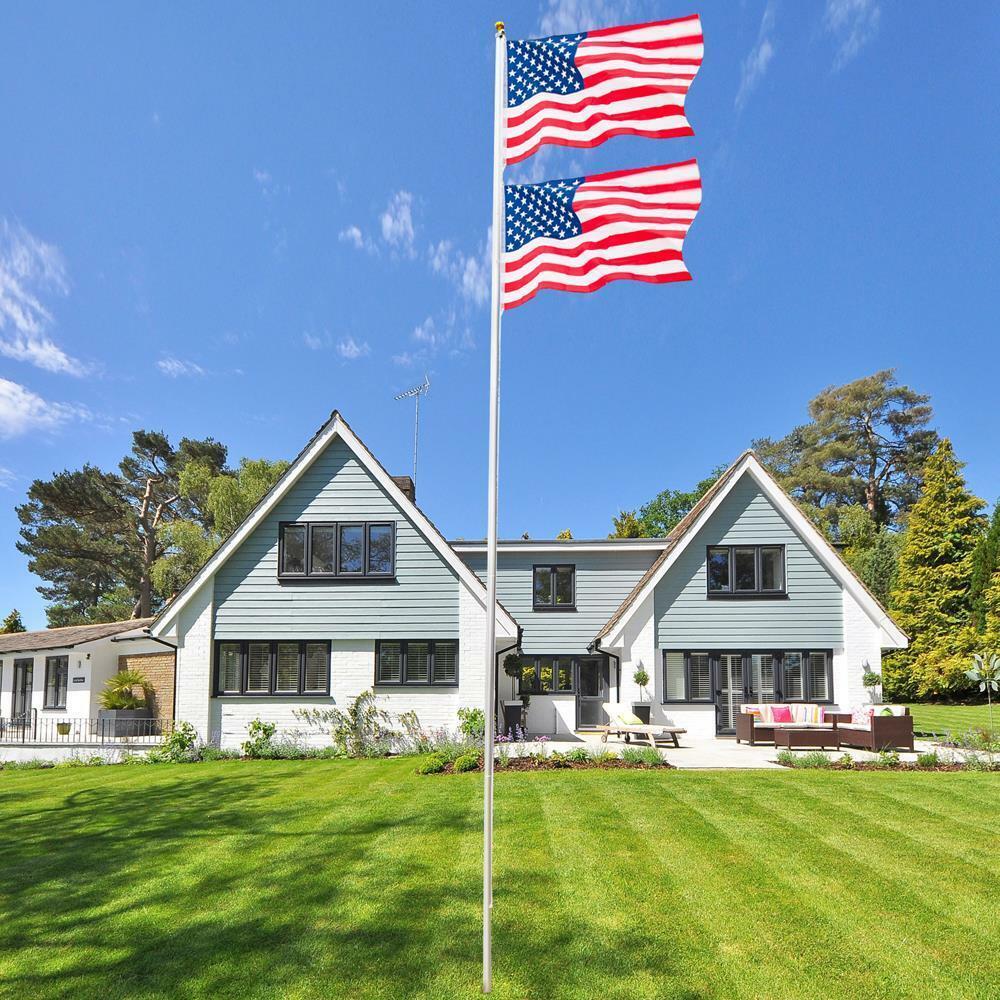 Specifications:
1. Type: Flagpole
2. Material: Aluminum (16 Gauge Rustproof Aluminum Flag Pole)
3. Length: 25 FT / 7.5m
4. Aluminum Wall Thickness: 1.2mm
5. American National Flag Size: (3 x 5)' / (92 x 153)cm (L x W)
6. Flag Quantity: 2pcs
7. Gold Ball Diameter: 3" / 7.6cm
8. Weight: 6.6lbs / 3kg
Package Includes:
1 x 25'Flag Pole
1 x Gold Ball Finial
1 x Durable White Halyard Rope
1 x PVC Sleeve
2 x 3' x 5' American National Flags
2 x Carabiners
1 x Instruction
Payment & Security
Your payment information is processed securely. We do not store credit card details nor have access to your credit card information.