Description:
Wifi Outdoor Security Cameras, Best Security Camera With Wi-Fi
The Most Secure and Affordable 

High Resolution

Security Cameras to Protect Your Family and Property!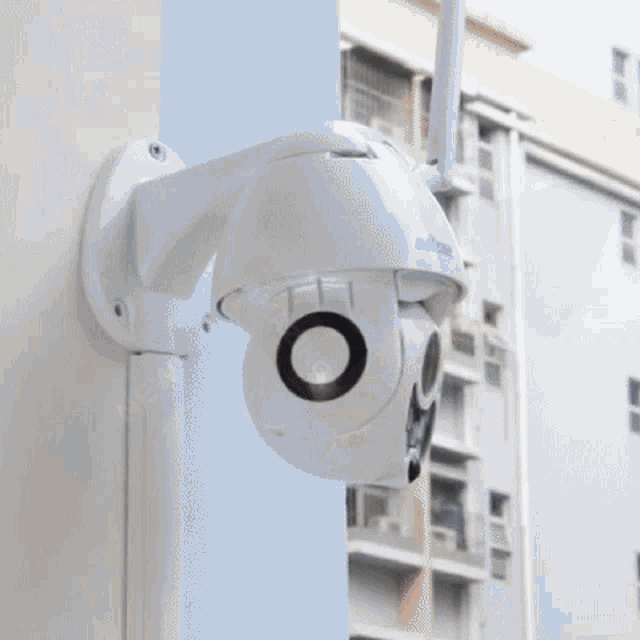 HERE ARE SOME STATS THAT INSPIRED US TO MAKE 360 DIGIEYE OUTDOOR CAMERA

:
OVER

1 MILLION BURGLARIES

OCCUR IN THE UNITED STATES EACH YEAR
IN THE US, A BURGLARY OCCURS EVERY 13 SECONDS

,IN AUSTRALIA EVERY 18 AND IN GERMANY EVERY 23 SECONDS!

ONLY 17%

 

OF AUSTRALIAN HOMES

HAVE A SECURITY SYSTEM

HOMES

WITHOUT A SECURITY SYSTEM

HAVE A

 

300% MORE CHANCE OF GETTING BROKEN INTO

65% OF BURGLARIES OCCUR DURING THE DAY

TO REDUCE THE CHANCE OF SOMEONE BEING HOME

ACCORDING TO THE FBI THE AVERAGE LOSS PER BURGLARY IN THE FIRST HALF OF 2019 IS $12,416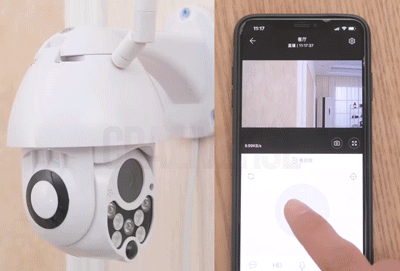 How Does Digieye work?
The DigitalEye outdoor camera is a latest solution to offer security for our families and homes.
After a simple and

 

simple installation

 

the camera records in HD either at night or daytime.
It's intended to be practical. So all you have to do is put it where you want it to be that it can

 

automatically track and register everything

 

that moves, and will notify you of any movement it occurs.
There's more that it comes with a two-way audio system that is integrated, so you can speak to the thief to get him to flee at the same time you are notified and not have to go home or wait for police to arrive!
Smart Wifi Connection
DigiEye can easily connect to your office or home WiFis network which allows you to view your video anywhere you have Internet access.
With the user-friendly app that is available on both iOS and Android and Android, you'll be

 

in a position to stream live video.
DigiEye lets office and home monitoring at-the-go easy for anyone.
Compatible with nearly all routers.
Supports 2.4G wireless band (IEEE 802.11b/g/n) (5Ghz not available).
The option of connecting to the network cable is also available for locations which are not within the reach of the WiFi router.
Intelligent Auto Tracking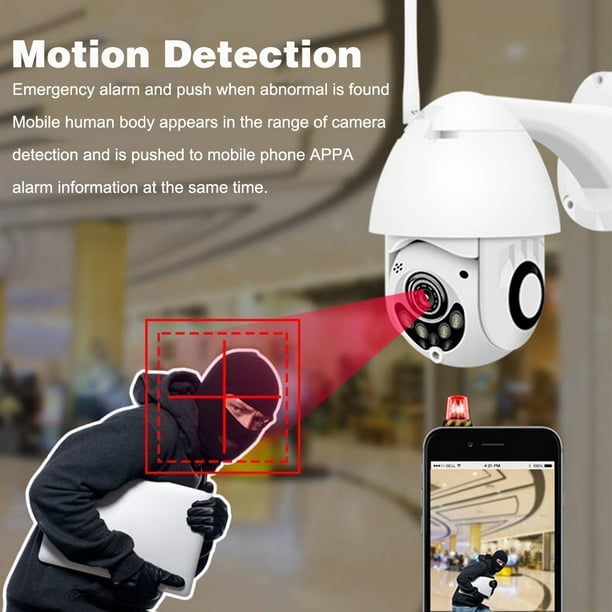 DigiEye Smart Camera

automatically tracks the object that is moving

, such as pets, body and then centers the moving object in the camera all the time.
It automatically returns the "pre-setting location" to guard the object for 10 seconds after there is no movement or presence.
Motion Detect Notifications
You'll receive alerts right to your mobile via the app whenever motion is identified.
High-sensitivity and wide-angle motion sensor provides virtually none false alarms.
Human movements cannot pass through your eyes without notice.
You don't have to look at video clips on your computer constantly.
Be aware of hidden dangers or better care for children, the elderly, and pets.
Full HD 1080p Resolution
Is it difficult to discern the number of the license plate that was stolen? Do you not be able to see the faces of the destructor? You'll be able to see every detail using this 1080p High-Definition Advanced Glass Lens that uses it's H.264 High Profile compression technology. This is the smallest code rate and the highest quality image. It can also be used for recording video that is rapid forward, backward and playback.
Panoramic Camera
As compared to the older version of the camera with fixed angles, DigiEye offers 320deg horizontal and 120deg vertical rotation that covers all regions. Simply switch the phone's screen to enable angle switching. You can manage the direction via the phone's. 4x Digital zoom lets you to zoom in and view distant objects in greater detail without sacrificing image quality. You can also zoom out for an even larger and wider view.
Nightvision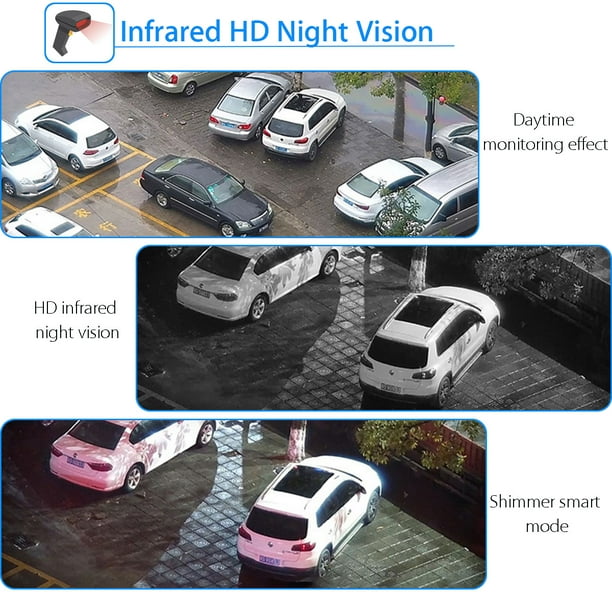 Different from other security cameras DigiEye Smart Camera configured with three wide-angle infrared lamps and four bright LED lights. You will get vivid night vision videos even in darkness. The night video appears to be exactly the same as daytime. You can say goodbye to dark and black night vision. High-quality, ultra-clear image clarity makes it easy to recognize every aspect of live video.
Waterproof
DigiEye Smart Camera equipped IP66 weatherproof enclosure The IP66 level waterproof rating, makes it the perfect choice for outdoor surveillance requirements,. It will protect every inch of your house throughout every season with our outdoor security WiFi camera.
Two Way Audio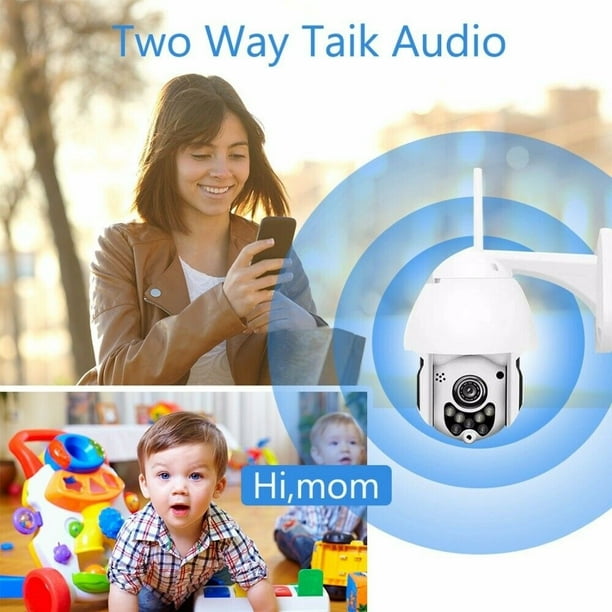 The built-in microphone is responsive of the security camera for outdoor use allows you to chat and listen via our application. Two-way audio lets you talk to your friends who are welcome and motion-detection alarms will get rid of unwanted visitors or animals.
Loop Recording 24/7
DigiEye lets you record loops automatically and no need to fret about storage space. It supports up to 128GB Micro SD Card to backup local files and cloud storage services. You can select one or both options to save your footage and eliminate the possibility of losing your footage on the card.
24/7 Continous Recording

DigiEye is not powered by batteries and includes an adapter to power. Continuous recording throughout the day without being impacted by cold and hot weather or having to worry about running out battery.
Package Includes:
1x DigiEye Outdoor Wifi Camera

ebay

1x Screw Pack

1x User manual

1x Screwdriver

1x 12V2A Power Adapter
Mercury Outdoor Wireless Security Camera System Surveillance Wifi 360 DigiEye
camara de seguridad para casa; camaras de seguridad inalambricas exterior
Payment & Security
Your payment information is processed securely. We do not store credit card details nor have access to your credit card information.