Description:
The baby walking assistant harness keeps your baby comfortable while learning to walk their first steps.
Help them learn to walk!
Can support up to 20 kg of weight
Situated close to baby's high center of gravity for superb control, baby balances more naturally hands-free.
Soft grip!
Designed with adjustable straps. Can accommodate above-average height parents. Reduces back pain from bending over.
Recommended for babies 10 to 18 months who are learning how to walk.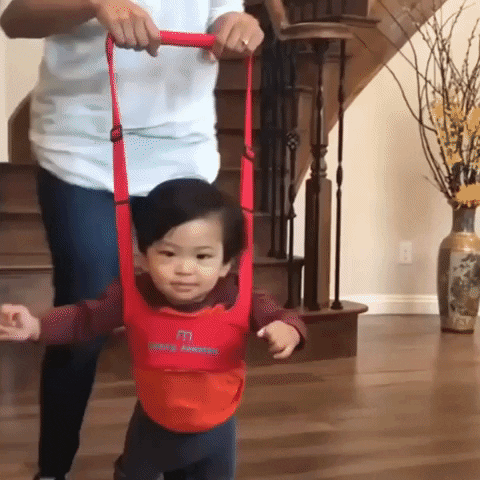 The toddler safety walking assistant is an innovative harness that helps your child learn to walk in a safe, optimal manner while preventing any injuries that may incur from knocks and falls.
Suitable for babies and toddlers up to 8-24 months old, this walking assistant features an ergonomic, comfortable design that is easy to wear and use.
Parents, simply hold on to the handles to control the assistant and bond with your child as they take their first steps in the outside world!
Specifications:
• Material: Polyester + Cotton
• Suitable Age: 8-24 months
• Load Bearing: up to 20kg
Package Includes:
• 1* walking assistant in original packaging
Payment & Security
Your payment information is processed securely. We do not store credit card details nor have access to your credit card information.