Description:
Make Clean Easier

Protect your hands

Space-saving design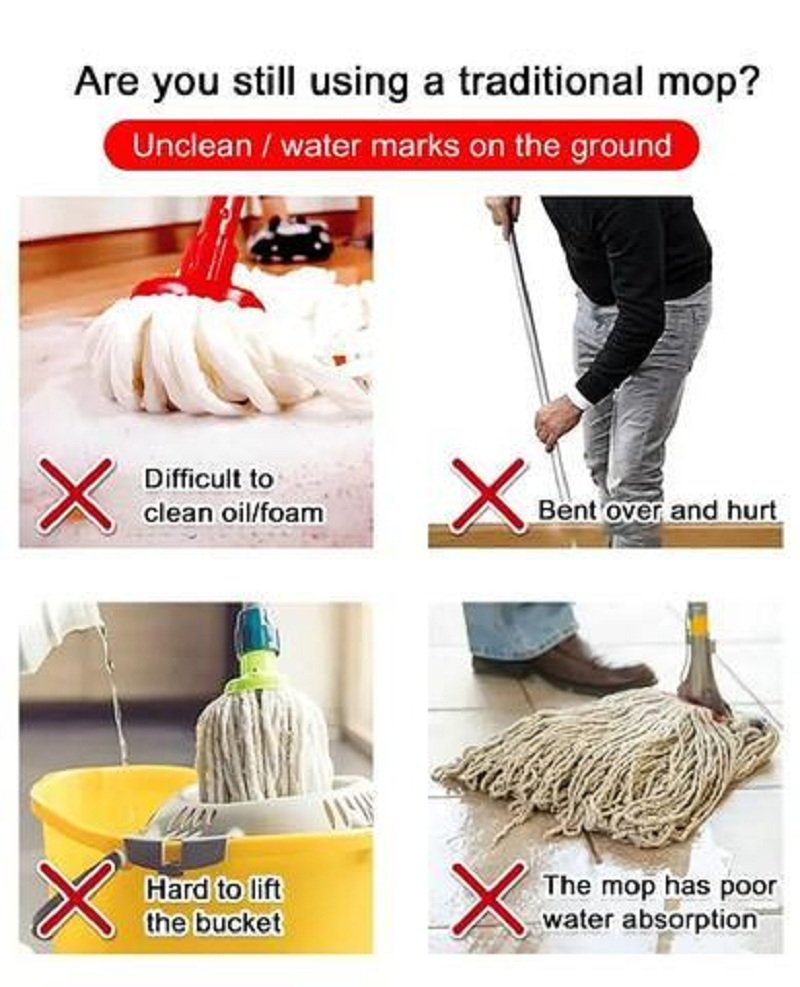 Make Clean Easier
The cleaning tray adopts the latest type of triangular design, 360° rotating mop head allows you to leave no dust in the dead corner, easily solve your stubborn dust in the corner of the wall, ceiling and window.

EASY WALL & CEILING CLEANING
Easy to reach wall and ceiling. Cleaning high or low without a ladder or bending over.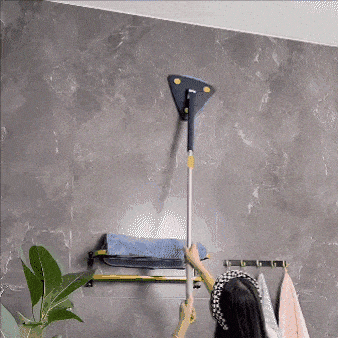 360-DEGREE ROTATING MOP HEAD 
360-degree rotating mop head makes it easy to turn around and clean effortlessly, and easy to reach corners.
STRONG WATER ABSORPTION & EASY CLEAN
Mimic hand washing cleaning design. Strong water absorption makes it easy to remove water stains. After finishing cleaning, it is okay to hand wash or machine wash the mops.
SOFT & FLEXIBLE CLEANING SCRAPE: Wear-resistant & flexible scrape. Insert the scrape to remove the water or water stains.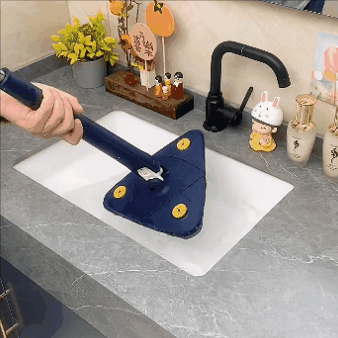 SCREW THE POLES TIGHTLY
Easy to put the poles together. Note: Avoid poles losing, screw the poles tightly before cleaning.
Payment & Security
Your payment information is processed securely. We do not store credit card details nor have access to your credit card information.