Description:
😴 ANTI SNORING DEVICES 
 The wrist watch is easier to use and not tight, breathe more freely. Not affect normal sleep if any buttons are pressed while sleeping. Automatic power-off after 8 hours of activation.
😴 NEW DESIGN 
Fashionable watch-shaped design. Simple and Durable anti-snore watchband with a comfortable bracelet strap, safe and breathable, seven-speed function, automatic operation easy to use, improve the quality of sleep.

😴 BETTER SLEEP 
Scientifically engineered to help you sensor detect dyspnea and stop snoring, a healthy and simple way to provide snore relief. Gives you and your pillow person a better sleep.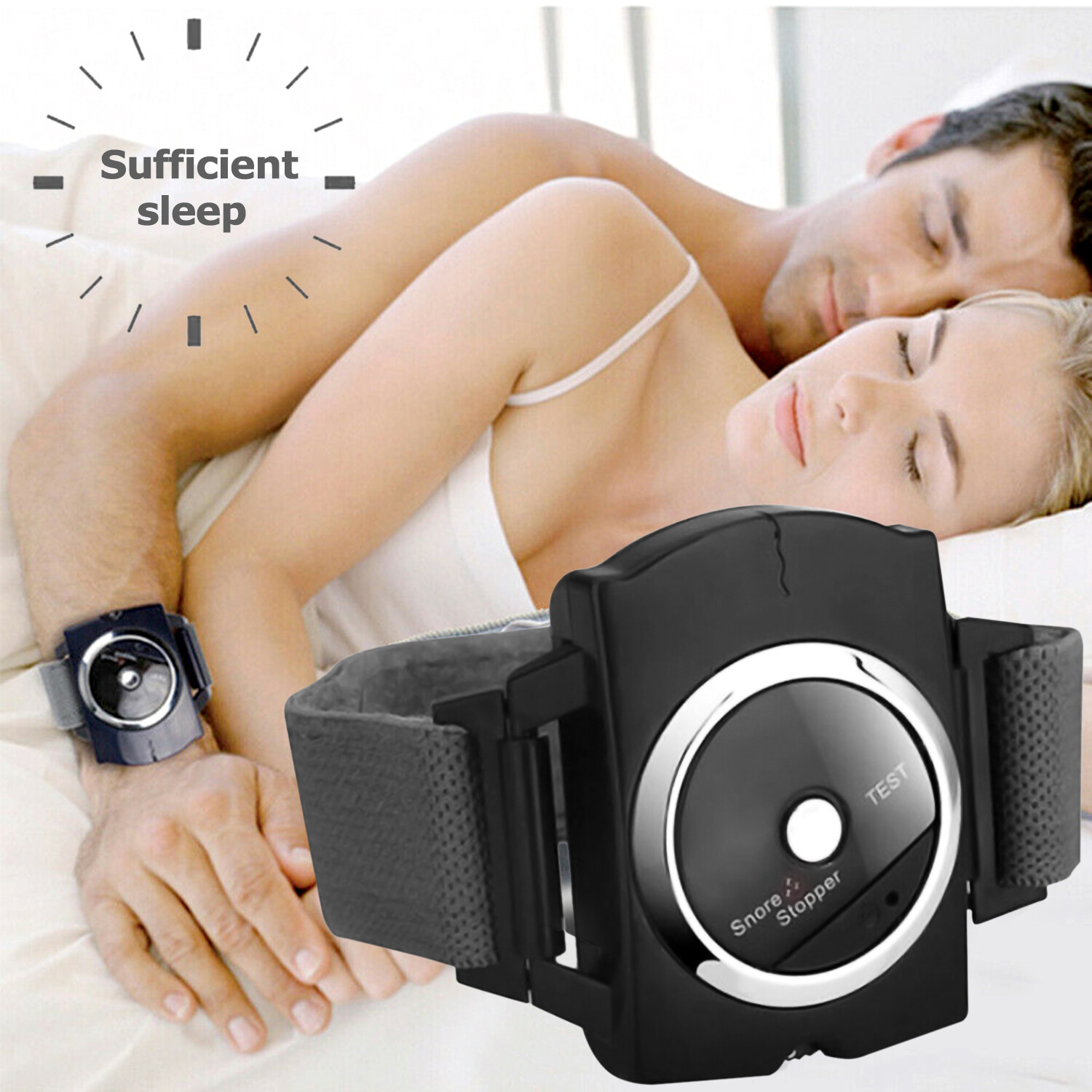 😴 WORK PRINCIPLE 
The anti snore device stimulates the body's natural biofeedback mechanism by the nerves in the wrist area, When three consecutive loud snores are detected, it sends out a very gentle electrical wave to the snorer, making the snorer reflexively stop.

😴 CONVENIENT
The stop snoring wristband has an automatic biosensor to detect snoring and stimulates your wrist with a gentle electrical pulse to stop snoring. 
Items Included
One (1) Seep connection Anti Snore Device
One (1) Wristband
One (1) Tool
Two (2) Conductive Films
Users Manual
Payment & Security
Your payment information is processed securely. We do not store credit card details nor have access to your credit card information.