Description:
 PRIORITY FREE FAST SHIPPING AVAILABLE
Are you ready for Halloween, Try this Skeleton body!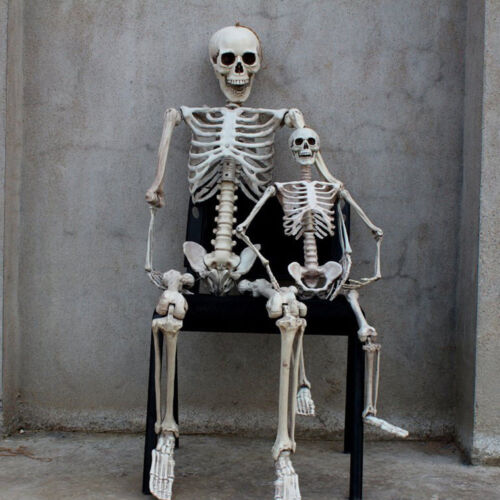 Features: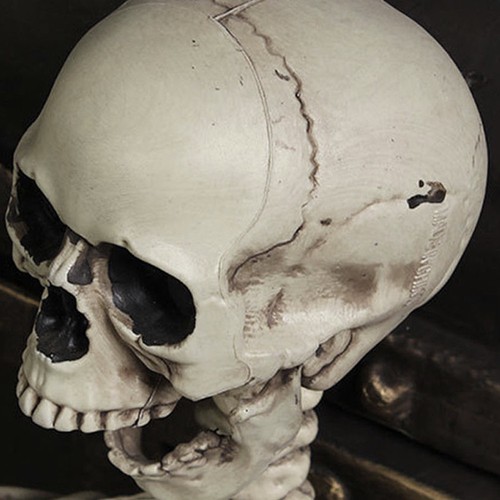 Imitate the ratio of human bones 1: 1
Create a creepy, spooky atmosphere
Easy to use, no assembly required
Great for haunted houses, Halloween parties, indoor and outdoor props
1.Halloween spooky poseable skeleton, this skeleton will add creepy fright factor to your Halloween and Day of the Dead decorating.
2.Intricately detailed and contructed of thick and sturdy plastic with an old bone look, suitable for outdoor use in a protected space.
3.Hinged at joints and jaw for posing in all your spooky decor themes.
4. Super Value Pack,which is perfect for Halloween scene decoration.
5. Interactive Skeleton brings a spooky look to any Halloween corner of your porch or yard!
6.Main joints (arms, legs,chins ) are flexible and adjusted ,and can be moved into numerous positions!
7.Every detail is perfect.A spooky decoration for your favorite Halloween holiday!
8.Perfect Prop of DIY and decoration for Halloween!
9.This Skeleton Prop can be also used for St Patricks Day,April Fools Day,Halloween,Parties,Haunted House Scenery etc.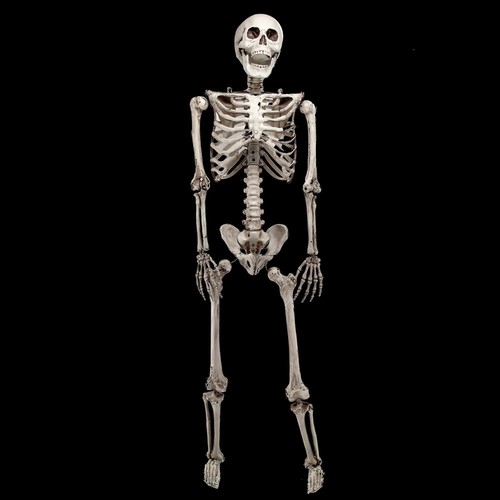 Halloween human bones decorations to scare your neighbors, family and fellow trick-or-treaters!
Perfect Decor for Haunted Houses and Halloween Parties
Life Size Body Props with Movable Head, Jaw and Limbs - Easily Place Body Parts to Display Various Poses and Positions
Every detail is perfect.A spooky decoration for your favorite Halloween holiday!
Size:
90 cm/ 3feet Child Size
170cm / 5.6ft  Adult Size
Payment & Security
Your payment information is processed securely. We do not store credit card details nor have access to your credit card information.