Description:
Baby Crawling Crab
Electric Toy for Baby Crawling Crab appeals to children because of the light and song. This is a melodic toy that both boys and girls will enjoy. When the crab travels around with the light and music, children will enjoy engaging with it. The music crab toy can aid in the development of toddlers by encouraging them to move about and coordinate their bodies. Electronic Musical Crab Toys are powered by a 3.7V lithium battery and may run for up to 20-30 minutes on a single charge. Package USB charging cable included. It is very easy to charge using a USB charger, a computer, or a power bank.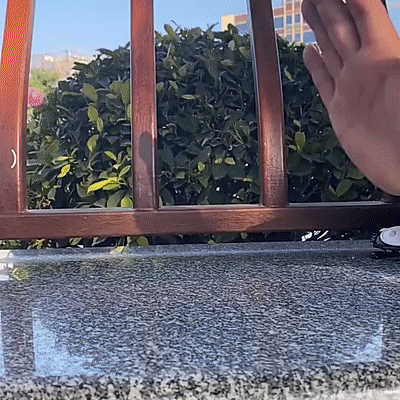 Uncatchable" Crab Toy- These electric crawling toys use an infrared sensor design, when it encounters an obstacle during moving, they will move in the opposite direction in time, which will appear to be very intelligent as a human.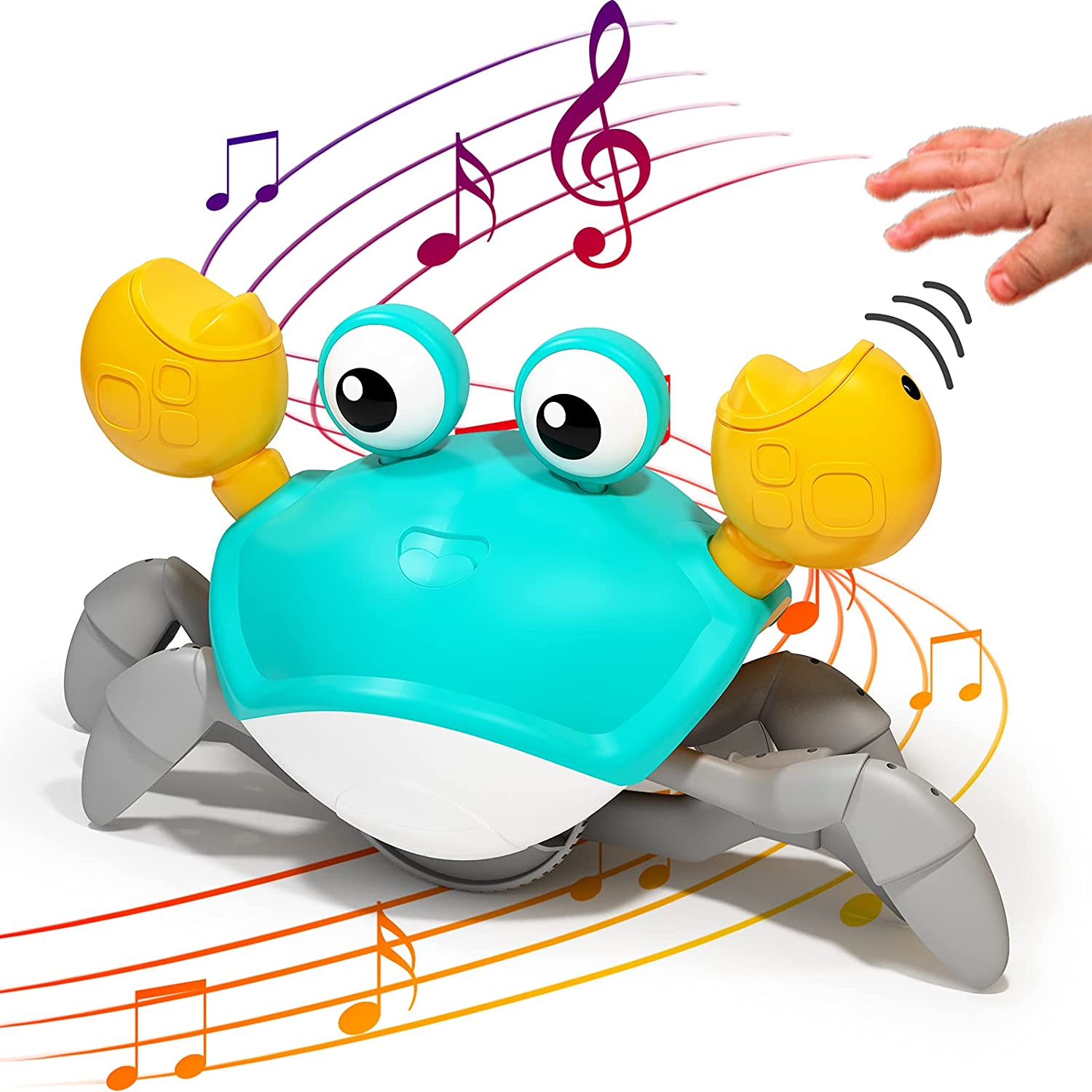 Musical Toy with Lighting- This Interactive toy will emit dynamic music when it moves, and these sounds will help the kid's auditory development.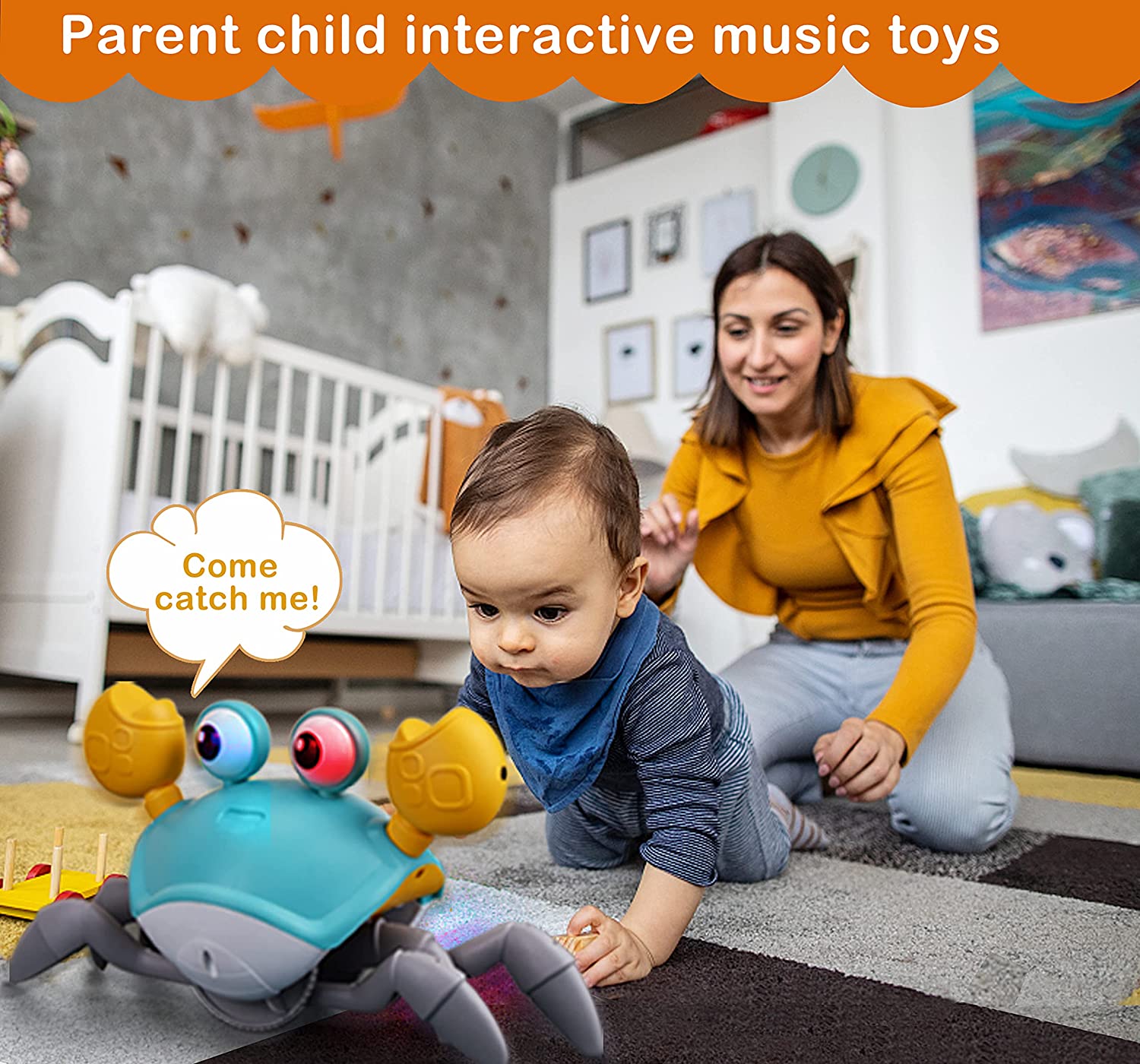 Music can teach kids rhythm, and they will dance to music. In addition, the built-in LED lights will sparkle with music, the light is soft which will not harm the children's eyes and help visual development.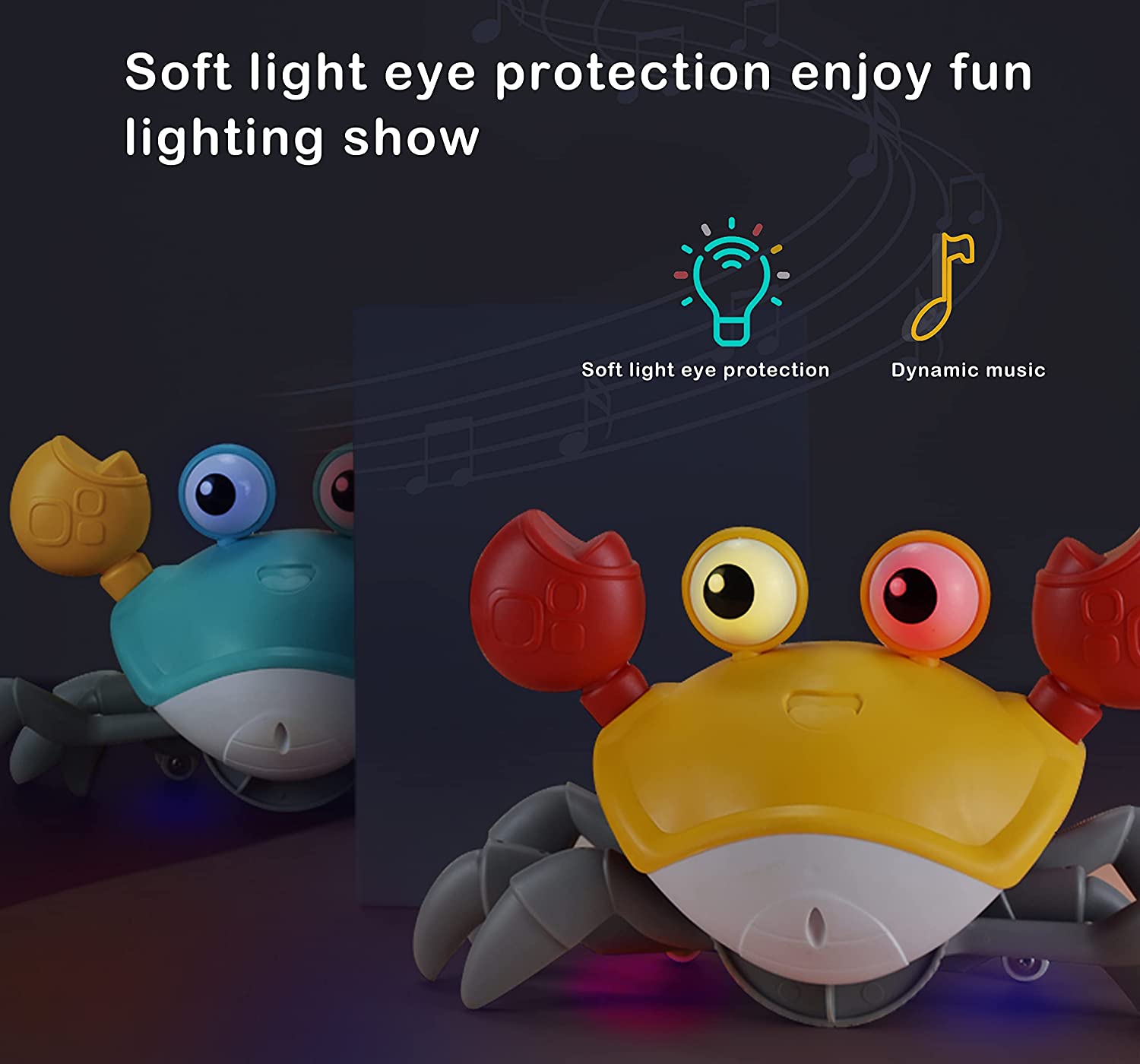 USB Charging Crawling Toys- This induction crab toy uses a USB charging design and has a built-in 3.7V lithium battery.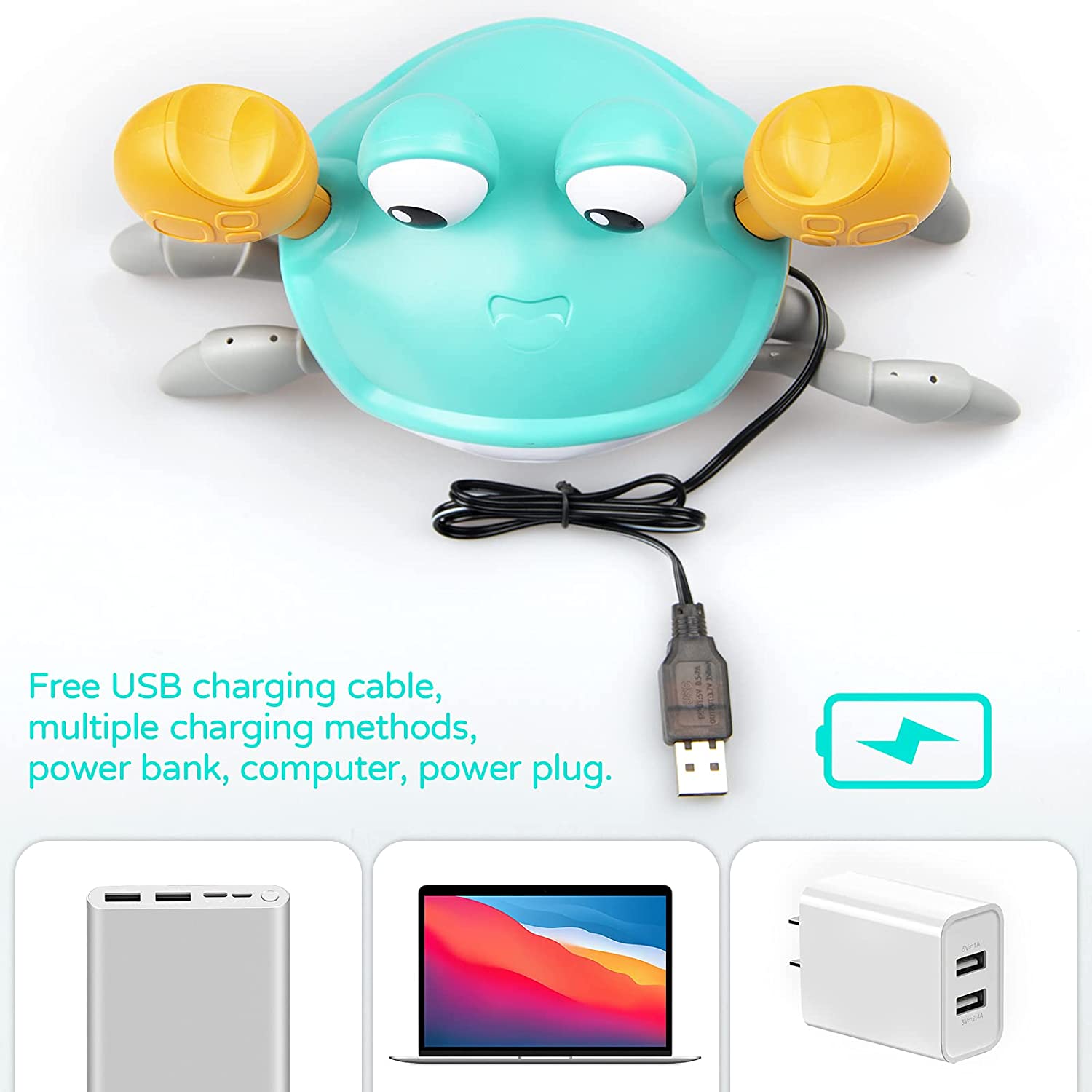 Strong & Excellent Quality- These light and sound toys for boys and girls are made of sturdy and high-quality ABS material, with smooth and round edges without burrs, which will not harm your baby.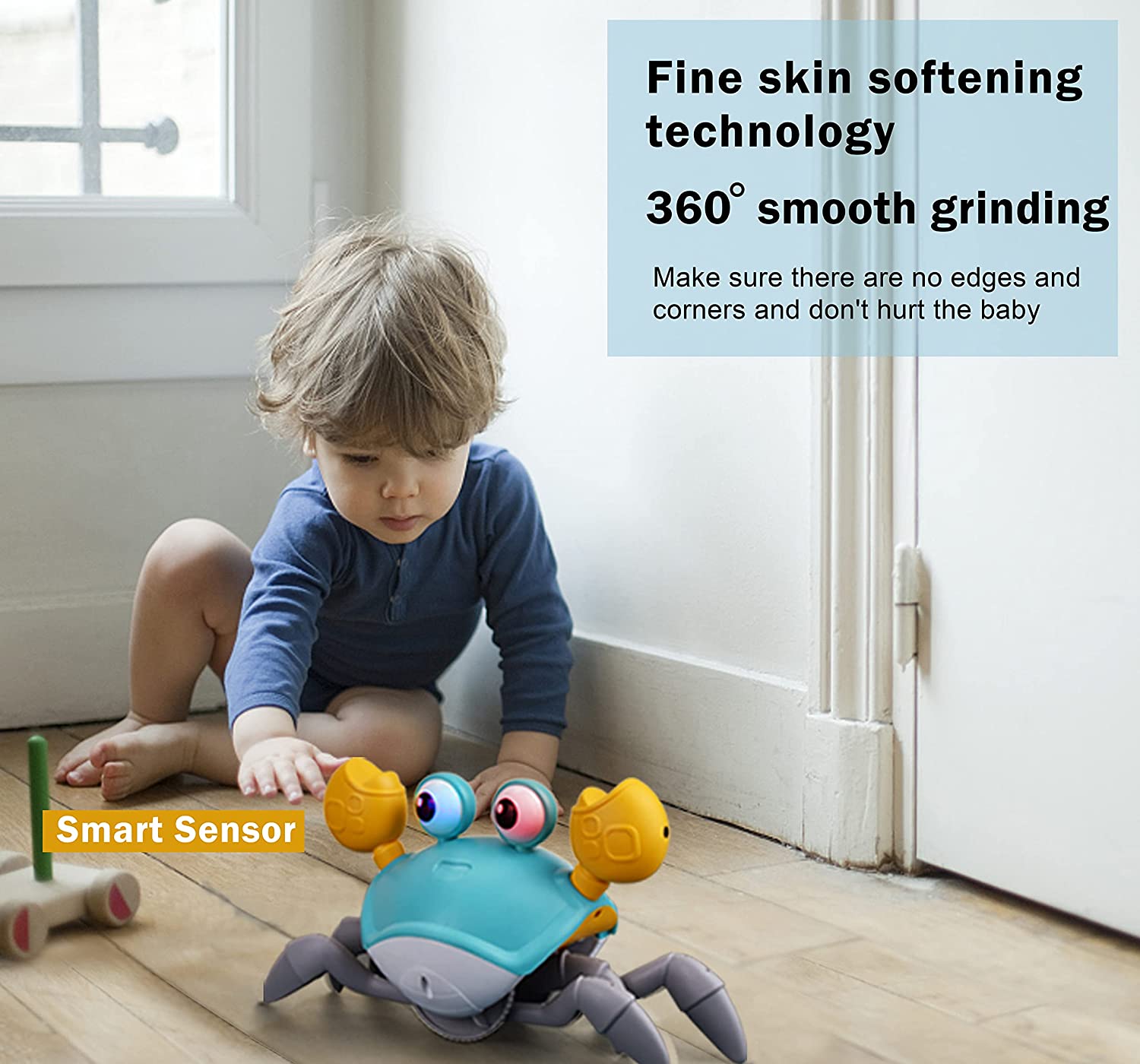 Perfect Educational Toy- Turn on the switch and the toys will immediately move on the ground with music and lights, you can have your child stand in front of the toy to block it from moving forward, and the toy will move in the opposite direction. This is the best gift toy for kids!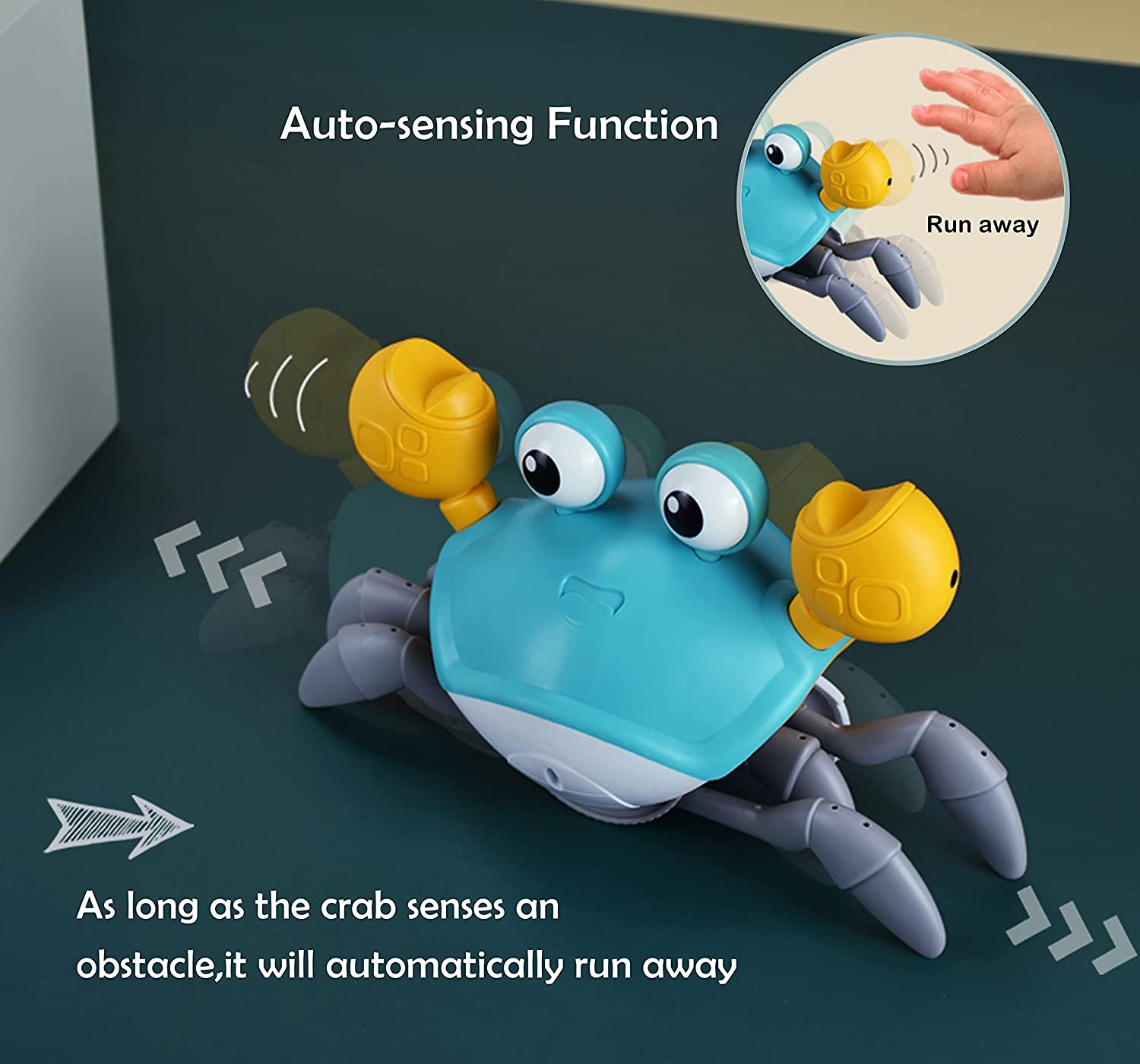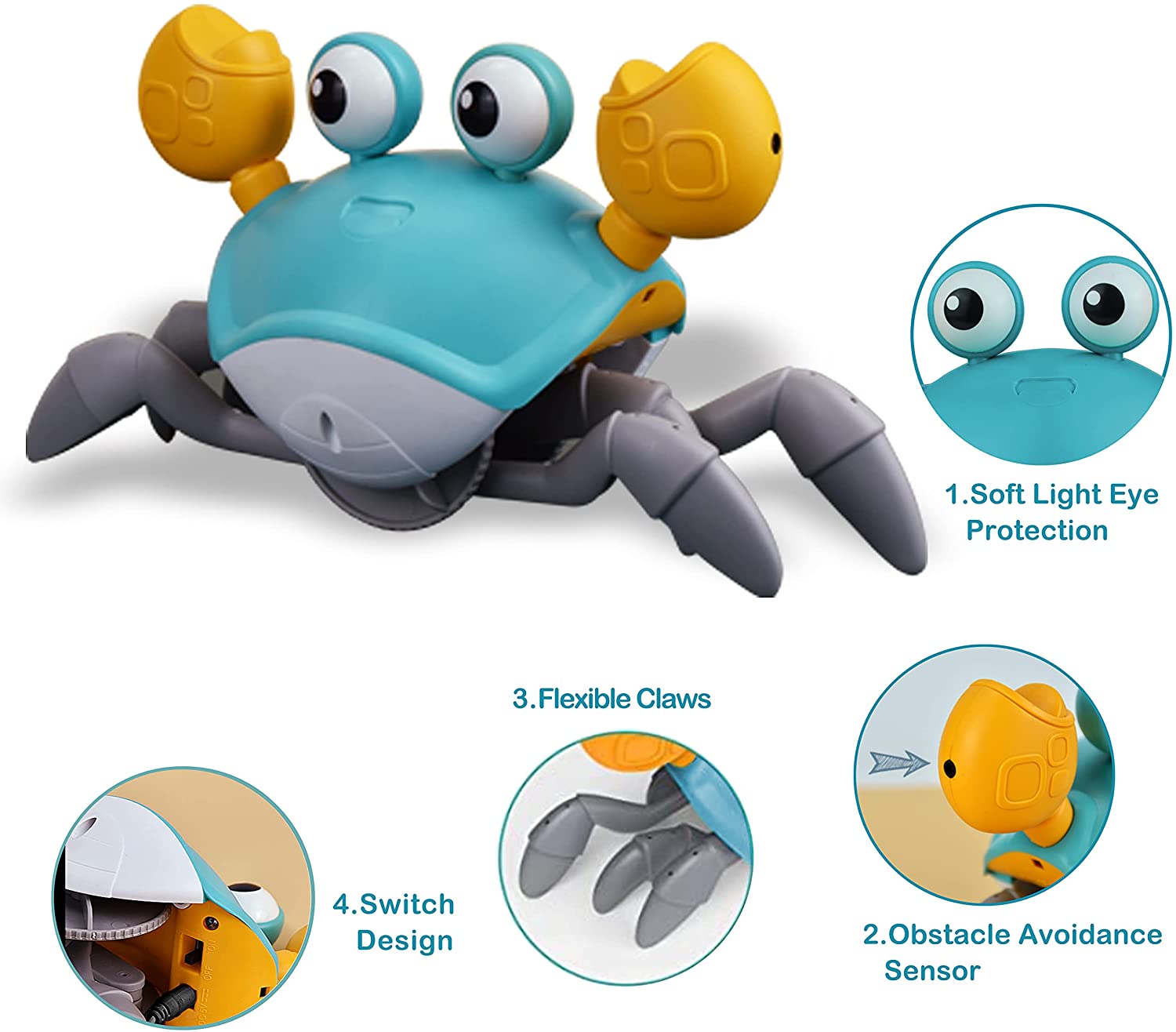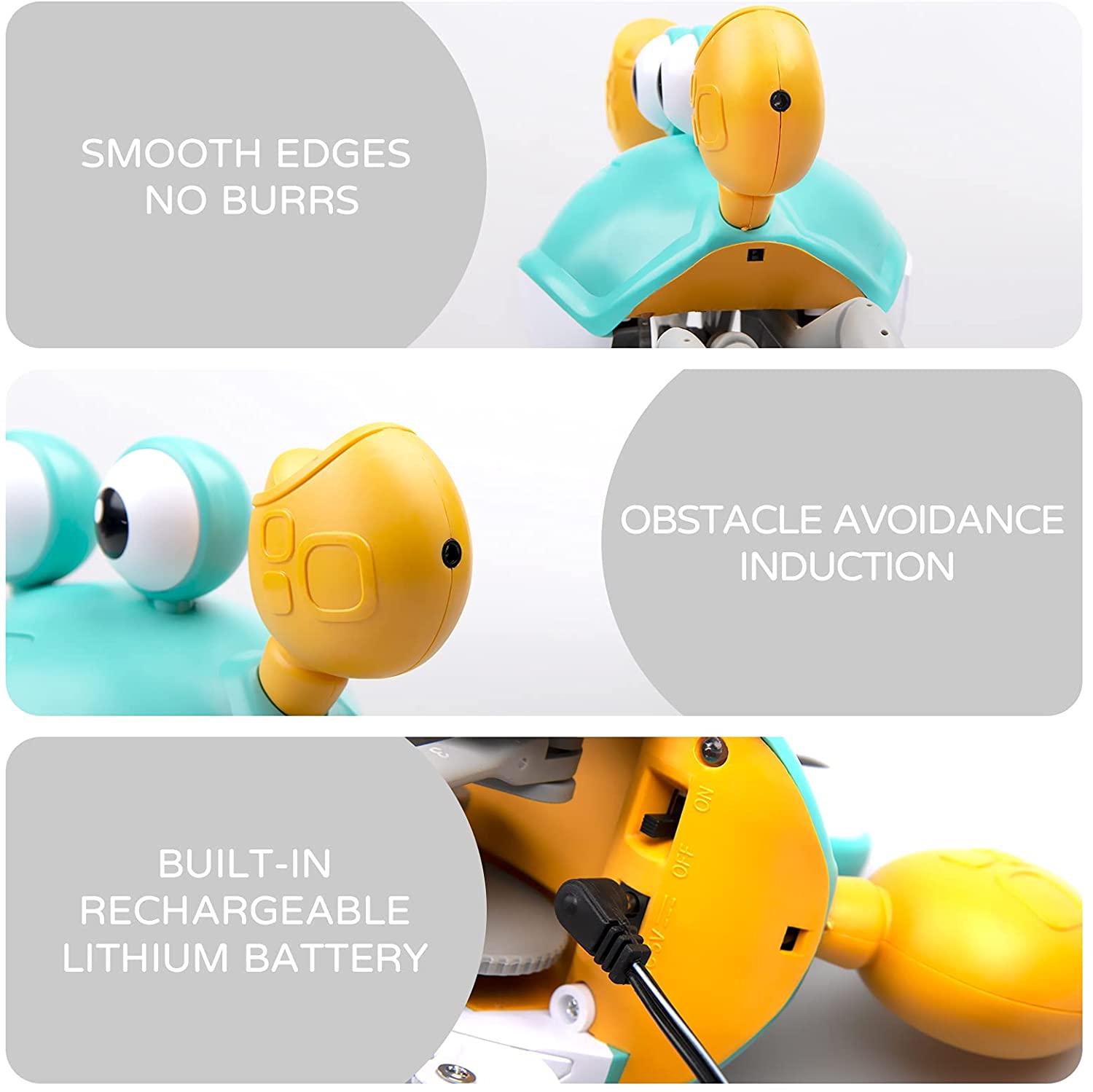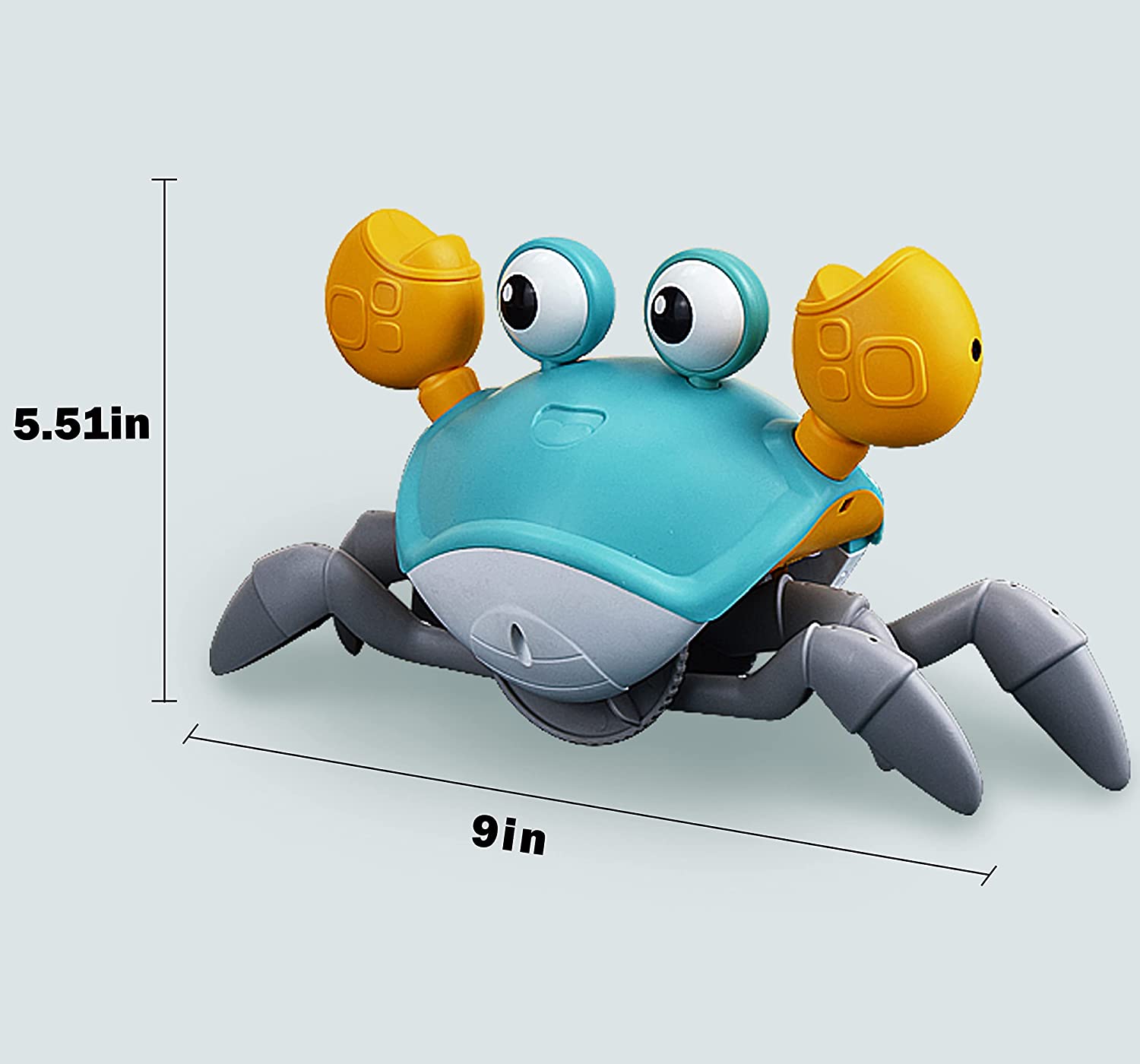 Note: This toy should not be used in wet or humid situations.
Payment & Security
Your payment information is processed securely. We do not store credit card details nor have access to your credit card information.