Description: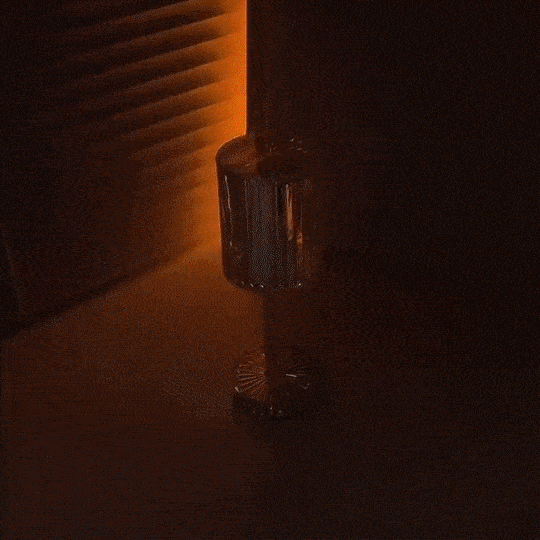 Brighten up your space in the most beautiful and romantic
way by powering up the Lamp. The Lamp is unlike your usual table lamp due to the beautiful pattern it reflects once you switch it on.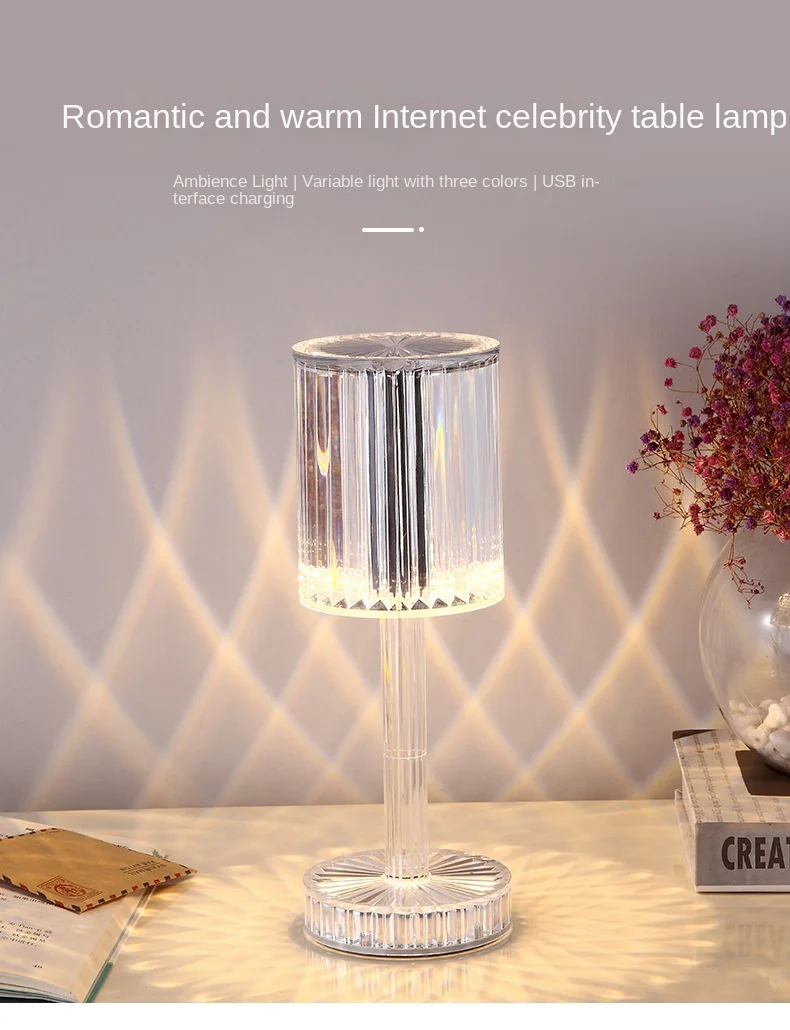 To make things better, the Lamp boasts an elegant crystal lampshade, making it perfect for any space. Better yet, the LidonLamp powers up with a single touch!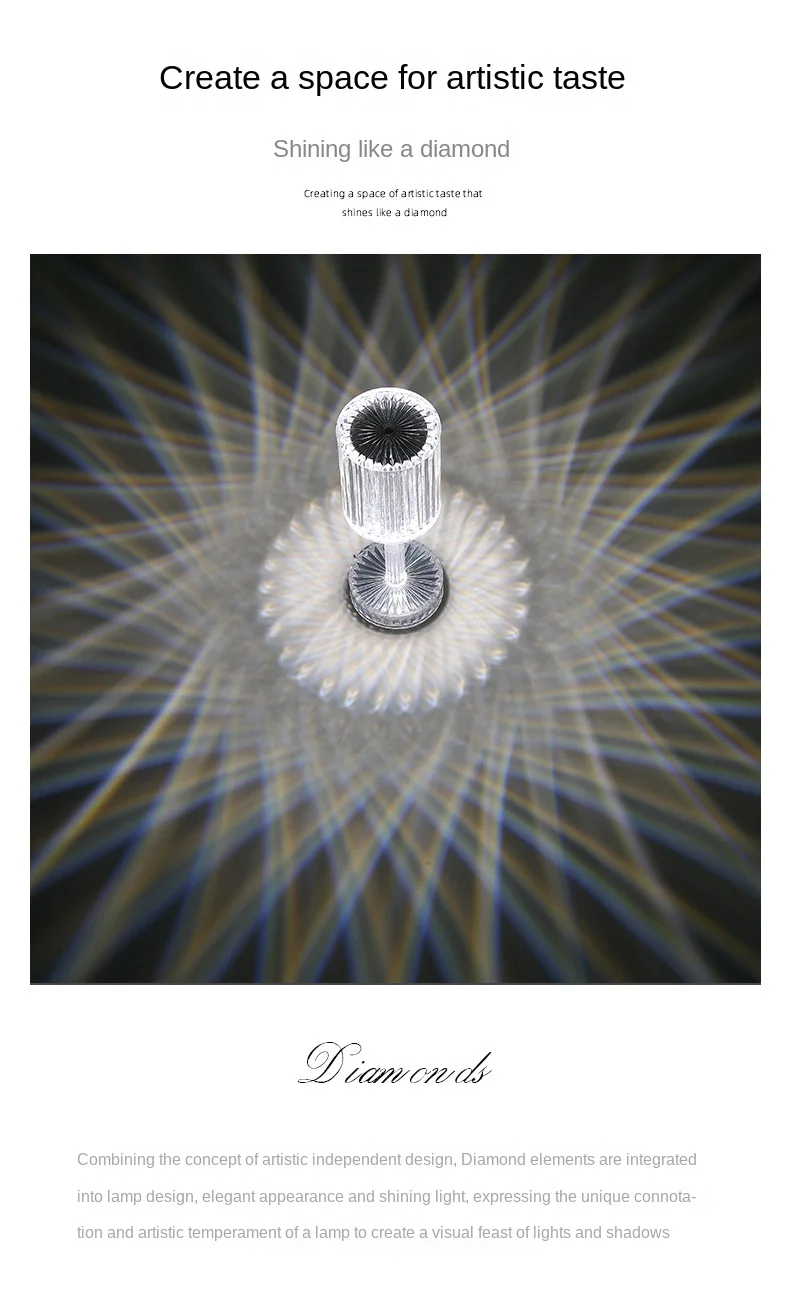 Key Benefits 
Elegant Look - Equipped with a clear crystal lampshade, the LidonLamp has an elegant and unique look. This makes the LidonLamp a good choice for bedrooms, study areas, and even your living room.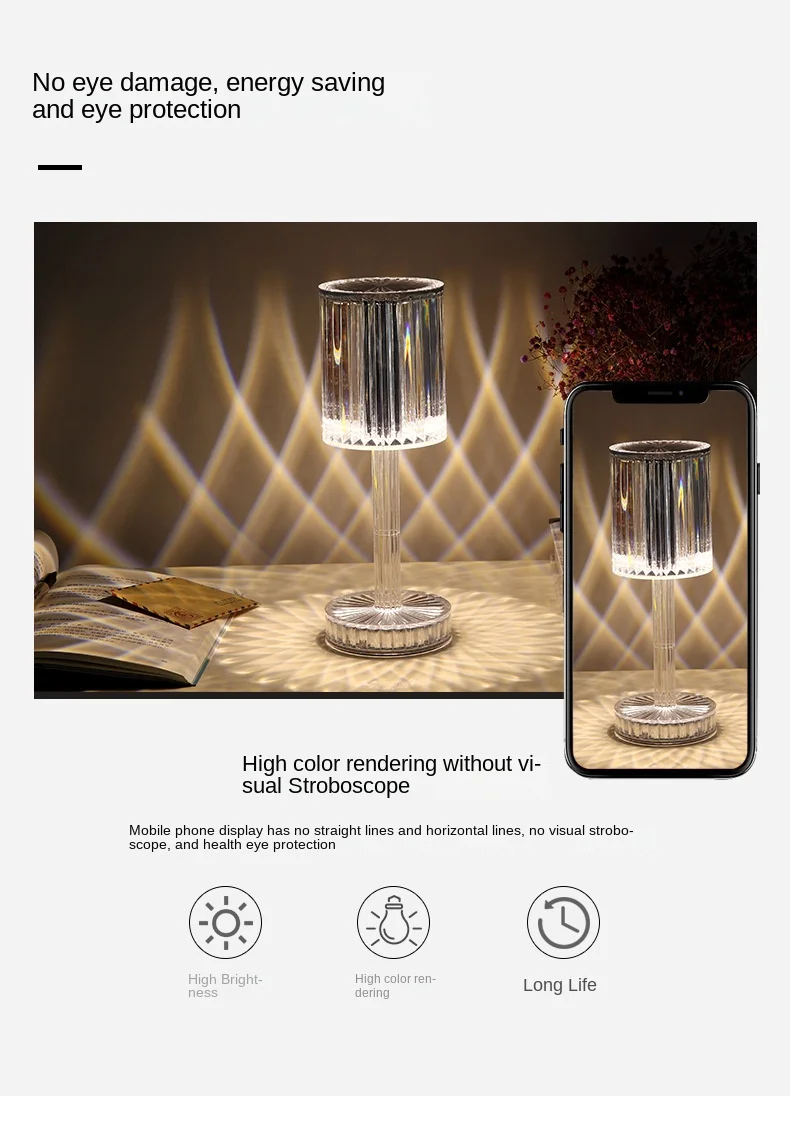 Smart Touch Control - Simply push on the top of the LidonLamp to switch it on and off. There's no need to deal with hard to reach switches or buttons.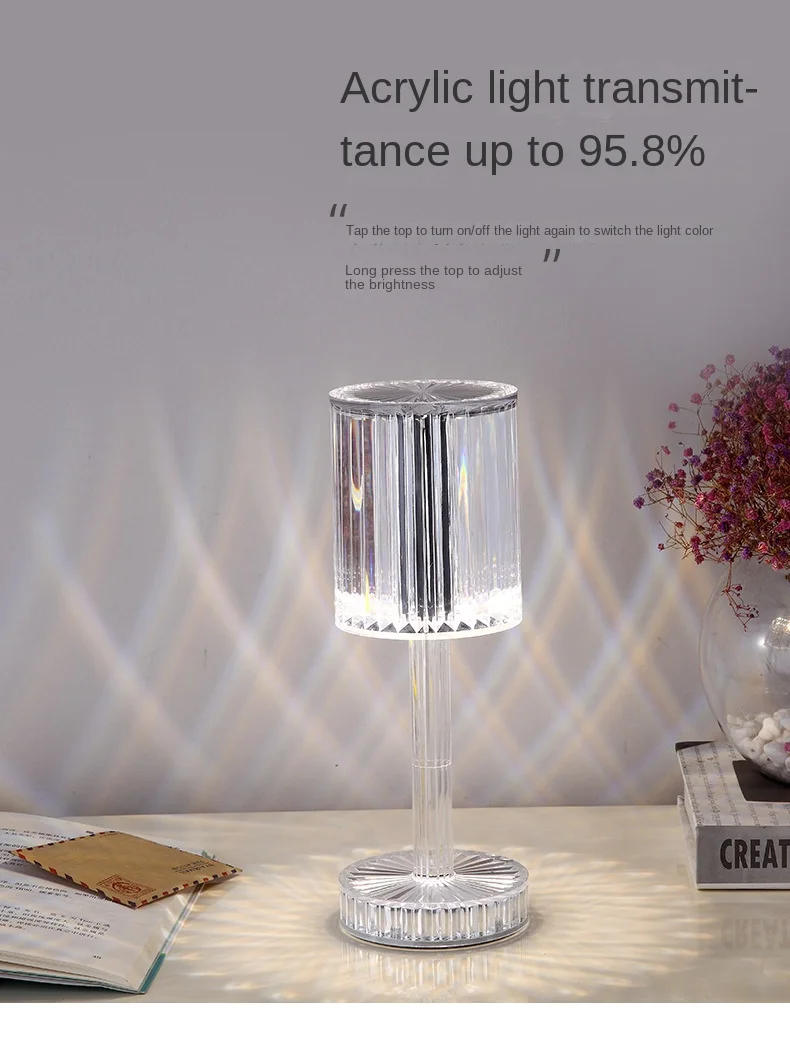 Adjustable Lighting - Our premium LidonLamp comes with three Interchangeable light temperatures. This way, you can adjust the lighting to match your mood or needs.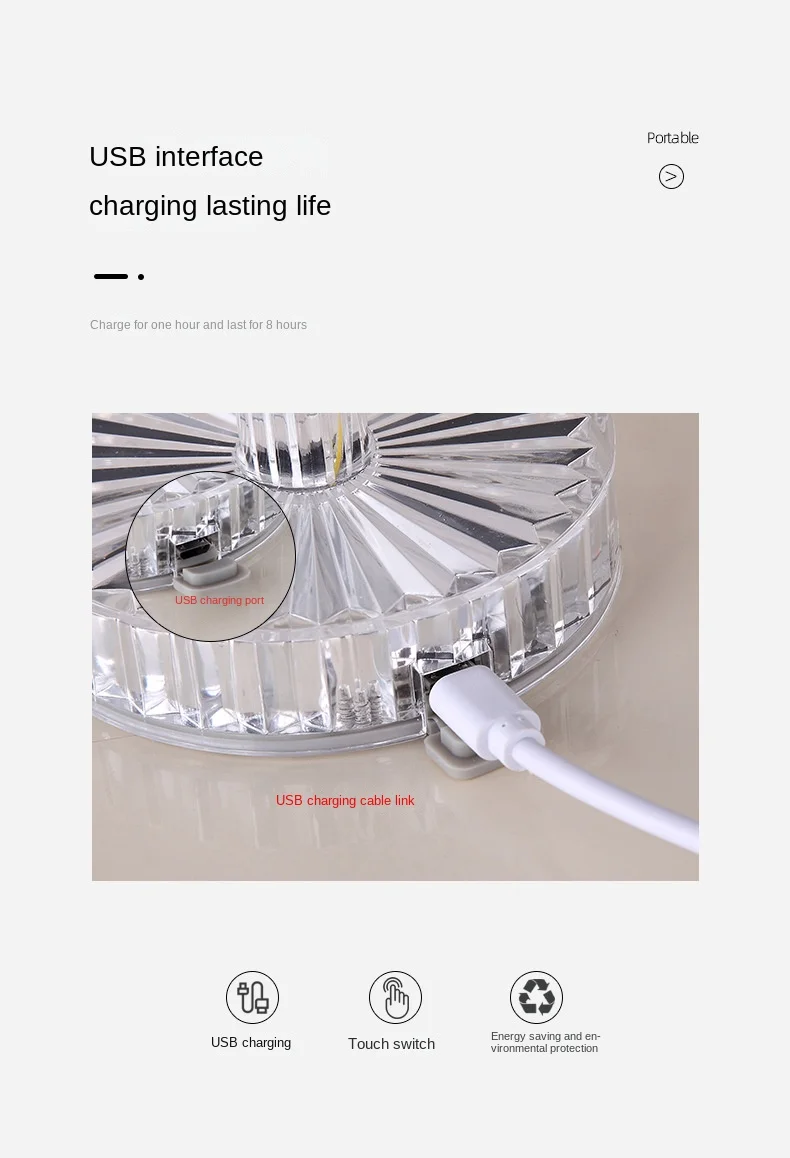 USB Charging - This LidonLamp is battery-powered and can be used without wire connections. This means that you can bring it anywhere and power it up as long as you charge up the battery.
Meaningful Gift:
It can be a perfect gift for Weddings, Anniversaries, Valentine's Day, Birthdays, Mother's Day, Christmas, Thanksgiving, Marriage Proposals, New Years, or any special day.
Payment & Security
Your payment information is processed securely. We do not store credit card details nor have access to your credit card information.