Description:
It's time to dice some digits!
Made with Solid wood material
Eco-friendly, Solid, and stable material
Do you think you're lucky enough? Try your hand at a solid wooden board game, where the player with the lowest score wins.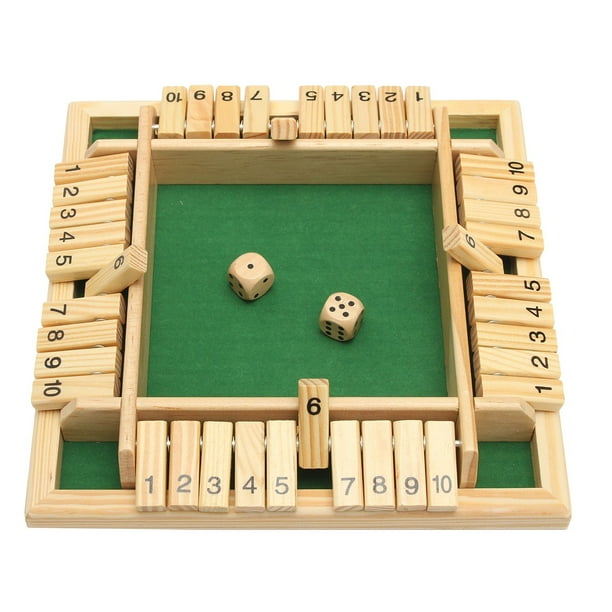 The game is played with family, used in classrooms for teaching addition and probability, and is even a betting game played in pubs

Just keep on rolling until you can no longer match your roll on the remaining tiles

The lowest score wins the game

If you lay down all the tiles, then you've "shut the box"

People can define themselves if plus, minus, times, devides are applicable. And also define only 2 pieces or 3 pieces can be used

A kind of board game, several ways to play, player can also define the rules themselves

Brings hours of enjoyment to your home
How To Play:
Roll the dice and lay down any numerical combination of tiles that match your roll
For example: Roll the dices and have 3 and 4 so you get number 7
You can turn on 1 and 6 at any side, because 1+6=7, you can also turn on 9 and 2 at any side, because 9-2=7
The last player who can successfully turn on as rules win the game
Payment & Security
Your payment information is processed securely. We do not store credit card details nor have access to your credit card information.