Description:
The Perfect Haven for Your Feline Friend with Our "Donut" Cat Cave 

🙀
Indulge your beloved feline in the ultimate comfort and entertainment with our innovative cat cave and bed combination. This purposefully designed cat retreat is certain to captivate your kitty, regardless of their mood. Whether they seek privacy and solitude or are ready to engage in playful activities, our cat cave offers it all.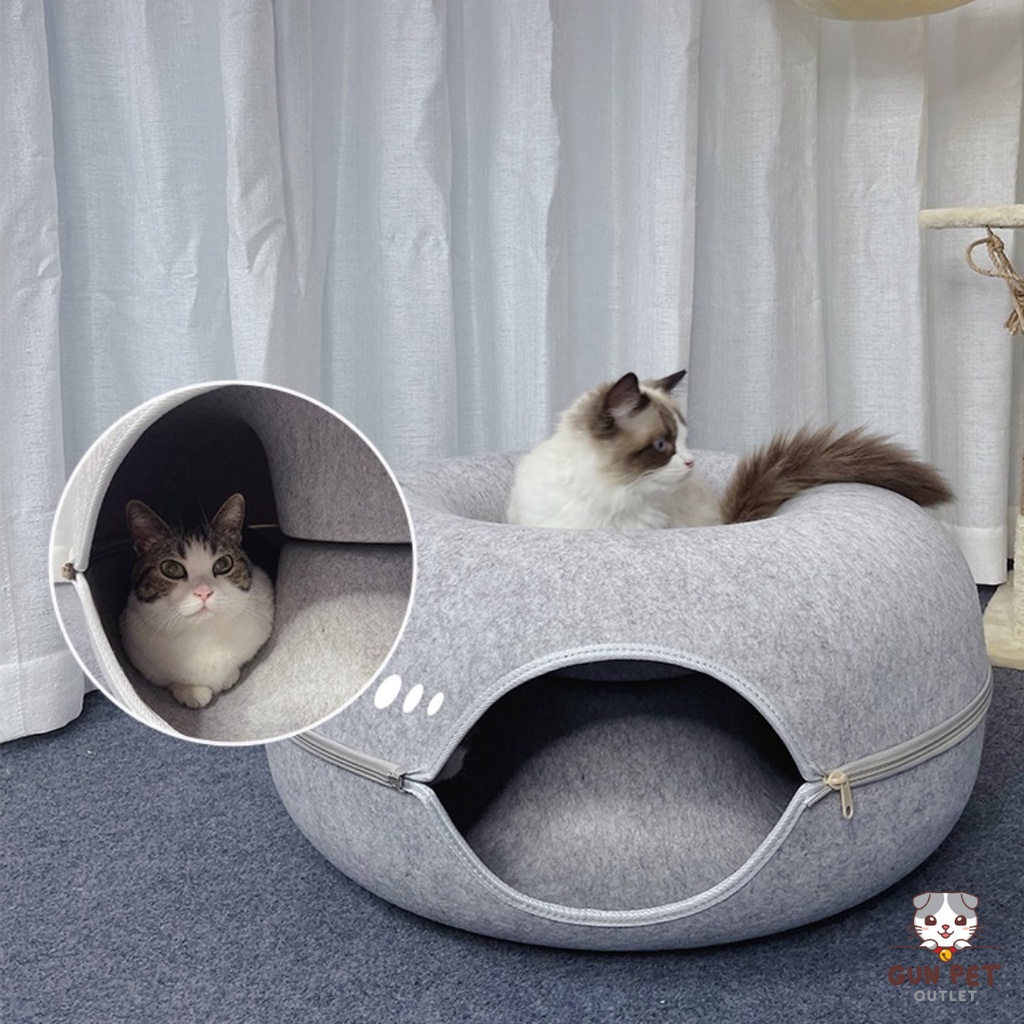 Key Features of the "Donut" Cat Cave:
😻Reducing Stress: Cats are naturally competitive creatures, and our cat cave allows them to playfully interact and compete with fellow feline friends. This dynamic engagement helps release pent-up energy, satisfies their hunting instincts, and fosters strong bonds among them.

😻Mental Stimulation & Exercise: Beyond slumber, cats require mental stimulation and physical exercise. The "Donut" Cat Cave transforms into a captivating peek-a-boo toy, fostering games of hide and seek with your kitty or other feline companions. This not only activates their innate hunting instincts but also keeps them engaged and entertained while you attend to your own tasks.

😻Ideal for Multiple Cats: Unlike conventional cat caves or beds, typically suitable for one pet at most, our "Donut" Cat Cave offers the perfect spot for multiple felines to rest and play simultaneously. They can either nestle inside the cave for a cozy, private moment or lounge on top, all while remaining aware of their surroundings.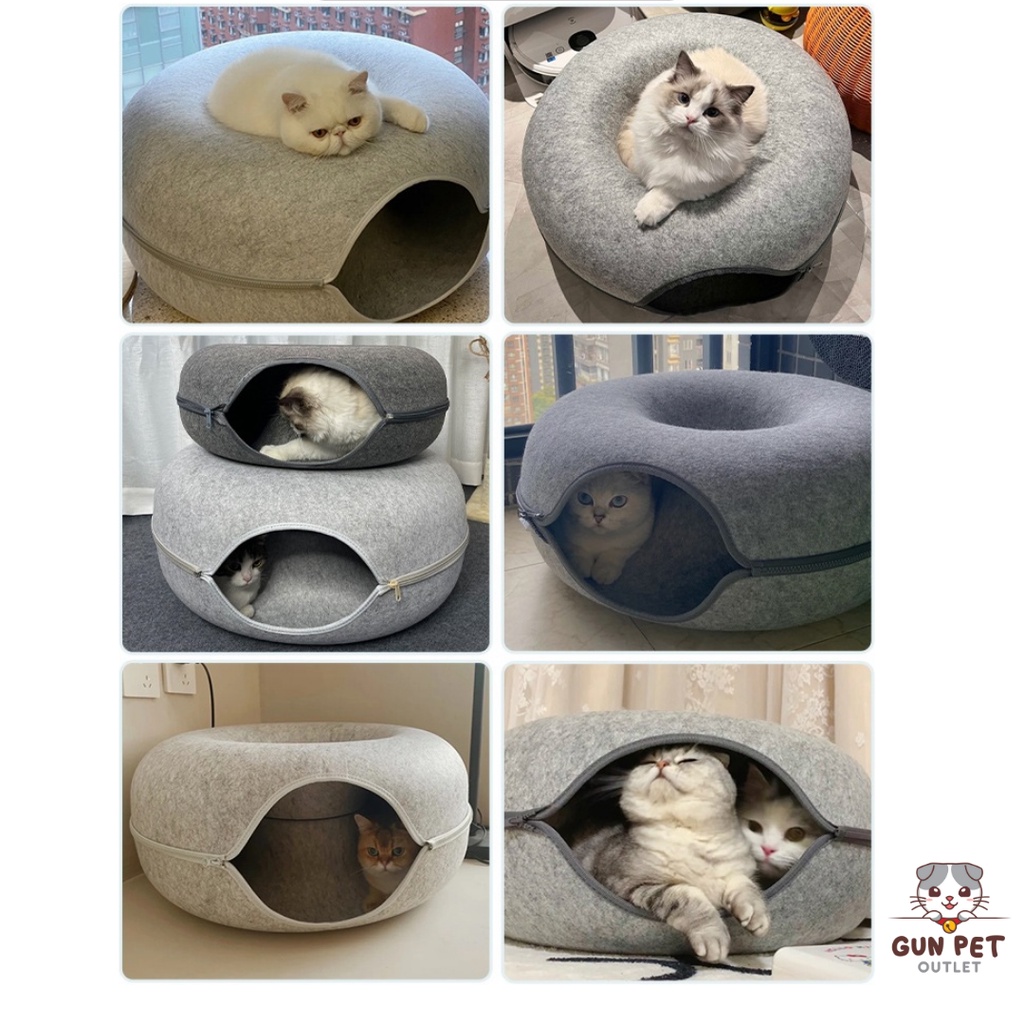 😻Claw-Resistant: Understanding the importance of claw maintenance, we've constructed this cat cave using exceptionally durable and claw-resistant felt. Your feline can scratch and sharpen their claws to their heart's content.

😻Easy to Clean & Store: Whether you plan to take the "Donut" Cat Cave on extended trips with your feline companion or simply want to clean and store it temporarily, it's effortlessly manageable. A simple unzip allows for quick and convenient cleaning or storage, ensuring convenience for you and comfort for your cat.
Raved About by Over 4,000 Cat Parents 😸:
😽"So much fun for even older cats! My 3 cats LOVE this donut-shaped cat cave! They love to be in it and on it." – Sacha B.

😽"Own a cat, I recommend it. Delivery was in an acceptable time. It arrived in good condition and was easy to set up. Both our cats absolutely love it." – David

😽"Highly Recommend! I have 8 cats of various ages, and ALL of them love playing and sleeping in and on this cat cave." – Lola O.
Elevate your cat's comfort, entertainment, and well-being with our "Donut" Cat Cave - the ideal choice for every cat owner. 😺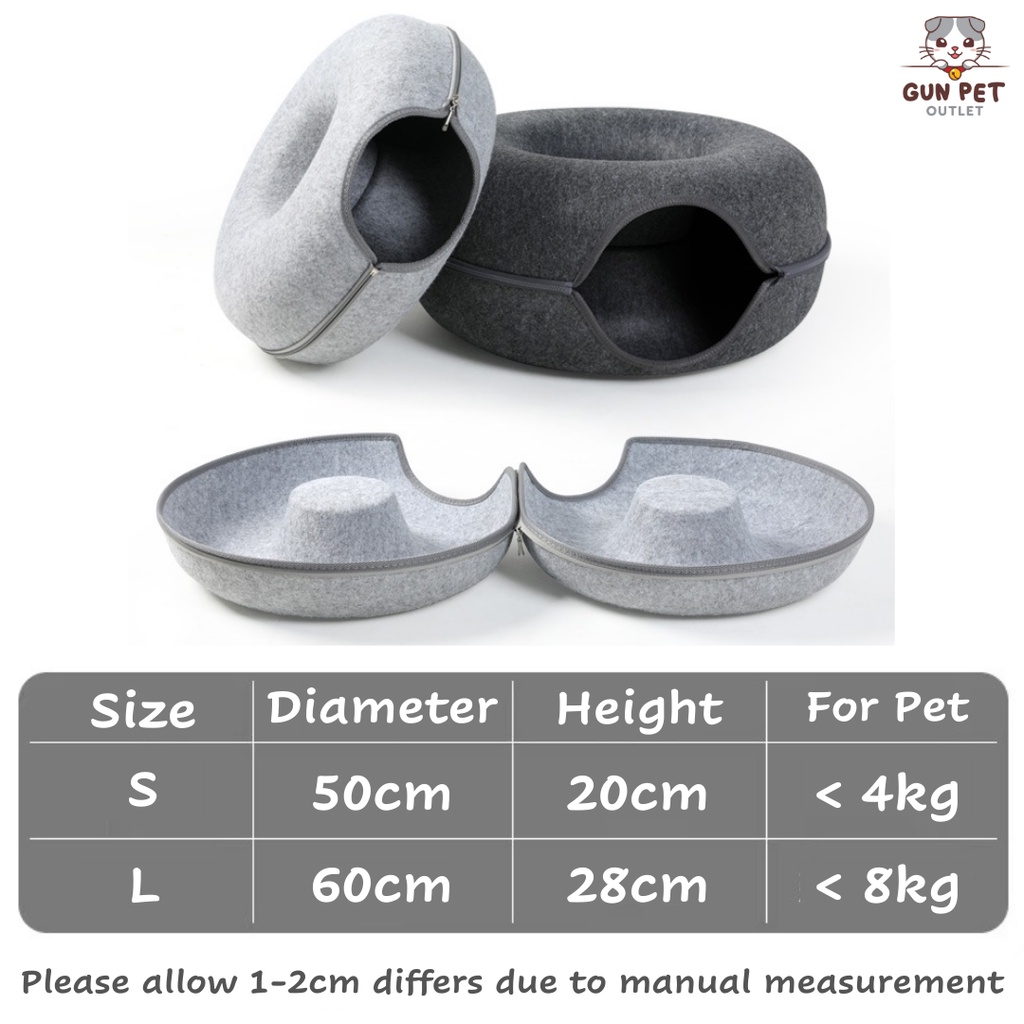 Payment & Security
Your payment information is processed securely. We do not store credit card details nor have access to your credit card information.