Description:
Voted The #1 Tilt Head of 2022

Stop missing shots trying to adjust your tripod. will easily extend your camera beyond obstacles and take your photography to the next level.
Easy One-Hand Installation
Sometimes life only gives you a few seconds to take the shot. If you aren't prepared, you'll miss the opportunity. installation takes a moment. It has no locks, no buttons, or knobs. Simply set the angle as desired and it will hold the exact position.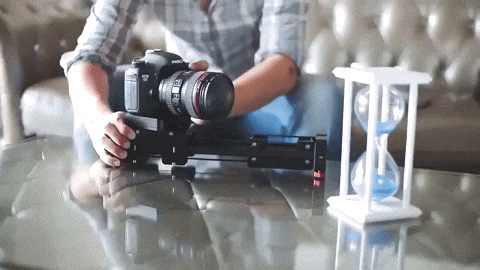 Universal Design
It is Not Camera Specific and allows you to handle any digital camera and DSLM camera through a standard screw socket on the bottom. It also comes with an Allen key for adjusting tightness that is easy to carry.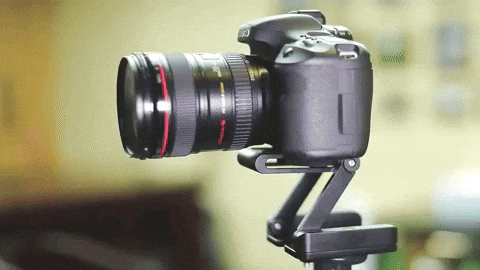 Flex Your Way to Shoot
This Z shape bracket has a 360-degree rotation that can be adjusted freely to help for ideal shooting easily. It contains two pivots connected to three planes.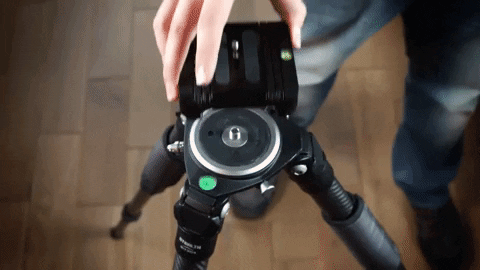 Durable
Unlike other brands, the body is made of CNC Machined Aluminium alloy with black anodized treatment for higher durability, it can withstand up to 6.7lb/3Kg.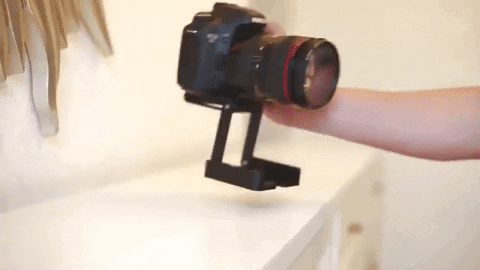 Use Anywhere
Lightweight and portable, it is more convenient and faster than the ordinary ball head or tripod. Use it anytime, anywhere.
⭐️⭐️⭐️⭐️⭐️ "This little device has opened up many more options in positioning my camera. I have been able to put the Z up and use it as its own tripod. I like that this doesn't block access to my battery port on my camera, so I can easily replace batteries without taking the camera off the mount. I'm glad I bought it." - Josh 
 

Frequently Asked Questions
Q: What are the benefits of using a
 Pan & Tilt Head?
A: This is the best tool if you're a single-crew.
It easily helps to find the right angle or go for dolly shots without any shakes that allows you to take unique and professional photos.
Q: How much weight can it carry?
A: It can carry any camera gear up to 6.7lb/3Kg.
Q: How far can it extend?
A: It can fully extend up to 6.7inches / 17cm in total with 2 pivot points connecting three planes only.
Q: Is it light to carry?
A: It sure is! As only palm-sized, you can carry it easily. Folded up length 90mm/3.5inch, width 90mm/3.5 inch.  
Q: What kind of tripod head do I need to attach it?
A:  You can use it alone without a tripod. Or you can screw it onto a standard tripod, video track slider, stabilizer gimbal, quick release plate, monopod, camera rig, camera cage, and other different devices of photography through a 1/4" and 3/8" threaded screw hole on the bottom.
Q: What devices can the tilt work with?
A: It is a universal device. It comes with a 1/4" screw on the top, which fits for most 

DSLM

 and digital cameras, such as Canon PowerShot EOS 80D T6 5D Mark i6D 60D 7D 70D 77D D800 T6i 1300D Sony a7riii a7rii A7S a6000 a6300 a6500 W800 Nikon B500 D750 D850 D3400 D3300 D5600 D5300 D7200 Panasonic Lumix GH5 GH4 GH3, etc. 
Payment & Security
Your payment information is processed securely. We do not store credit card details nor have access to your credit card information.