Description:
Windmill 8FT Yard Garden Metal
Ornamental Wind Mill Weather Resistant Decoration
EASY  ASSEMBLY: Our windmill is easy to assemble.You can install windmills quickly and easily according to clear assembly instructions.Windmills use a revolving wheel to let you know the strength of the wind, and wind vanes can indicate the direction of the wind.
 Windmill 8FT Garden Yard Metal Windmill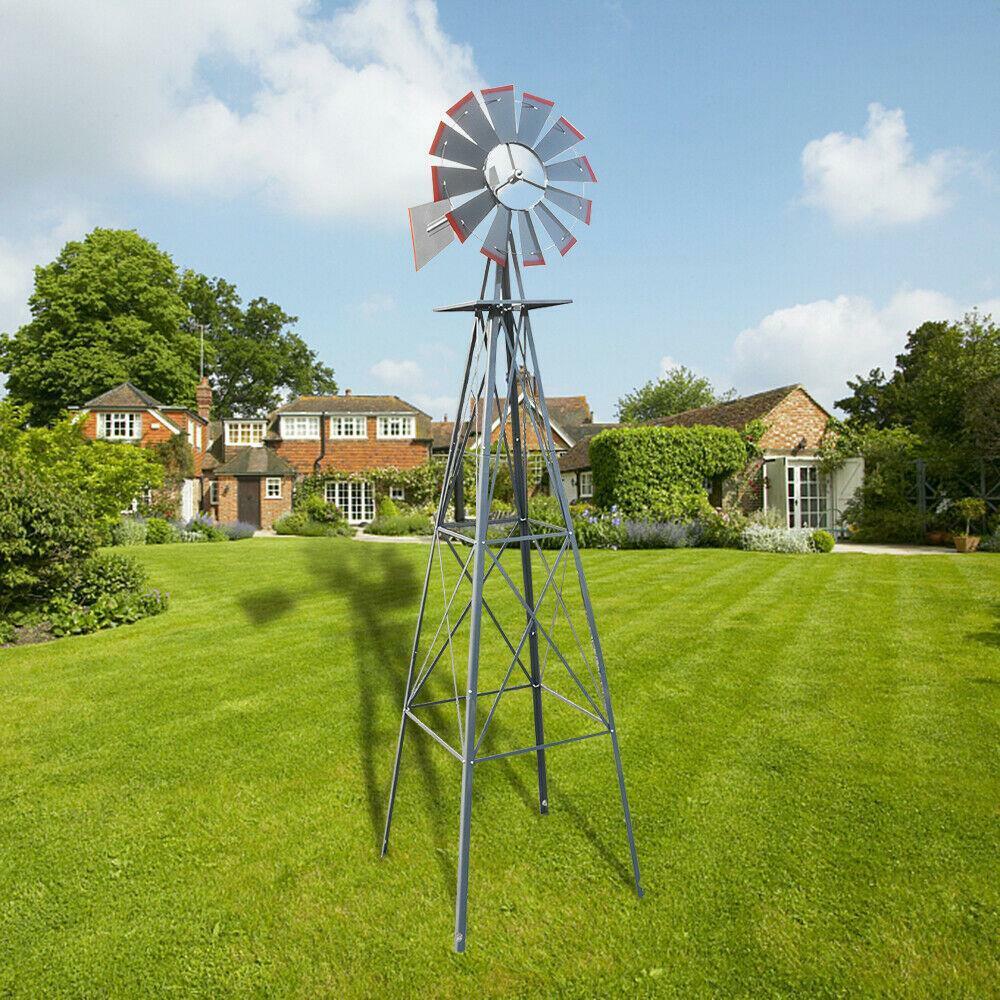 HEALTHY LIFESTYLE: Windmills are operated by wind power and do not require batteries or sockets. Our windmill provides you with a healthy and friendly lifestyle. Noise-free windmills will be the beautiful scenery of your garden.8FT Garden Yard Metal Windmill Windmill
SPECIAL  DESIGN: This Windmill Is Made of Heave Gauge Steel And 4 Metal Ground Stakes, Which Provides Safety.This high quality windmill well assists you to predict both the direction and speed of wind. There is a unique ground anchorage system with bolted legs to support windmills in strong winds.Garden Yard Metal Windmill 8FT Windmill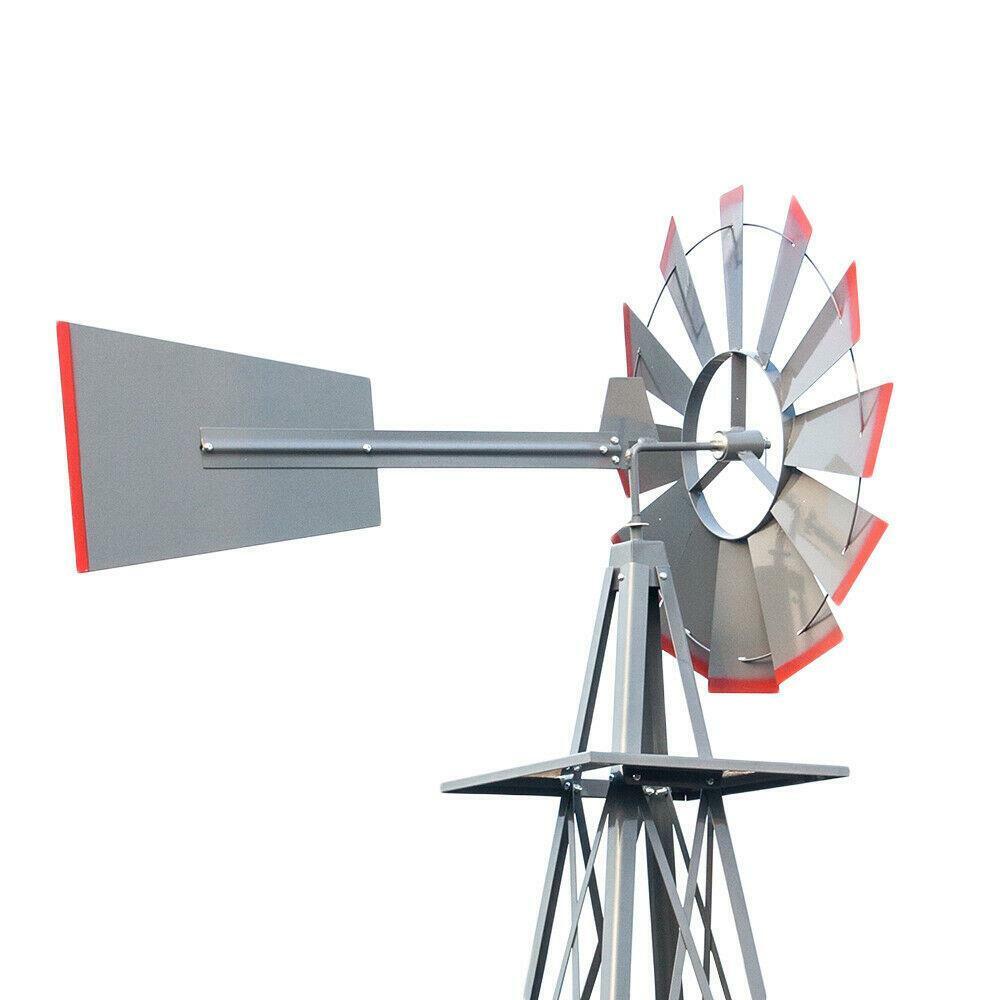 DURABLE CONSTRUCTION: Windmills are made of durable steel and are corrosion-resistant and rust-proof. The windmill, designed with four legs, is rugged and durable, and will be built throughout the season. Windmill roller bearing sealed design, easy to rotate, effortless.Garden Yard  Windmill 8FT Windmill
EXTENSIVE USE: This windmill is widely used in your yard or garden.Windmill with fashionable design will be a good outdoor decoration.It's not only a great windmill with good performance.MetalGarden Yard Windmill 8FT Windmill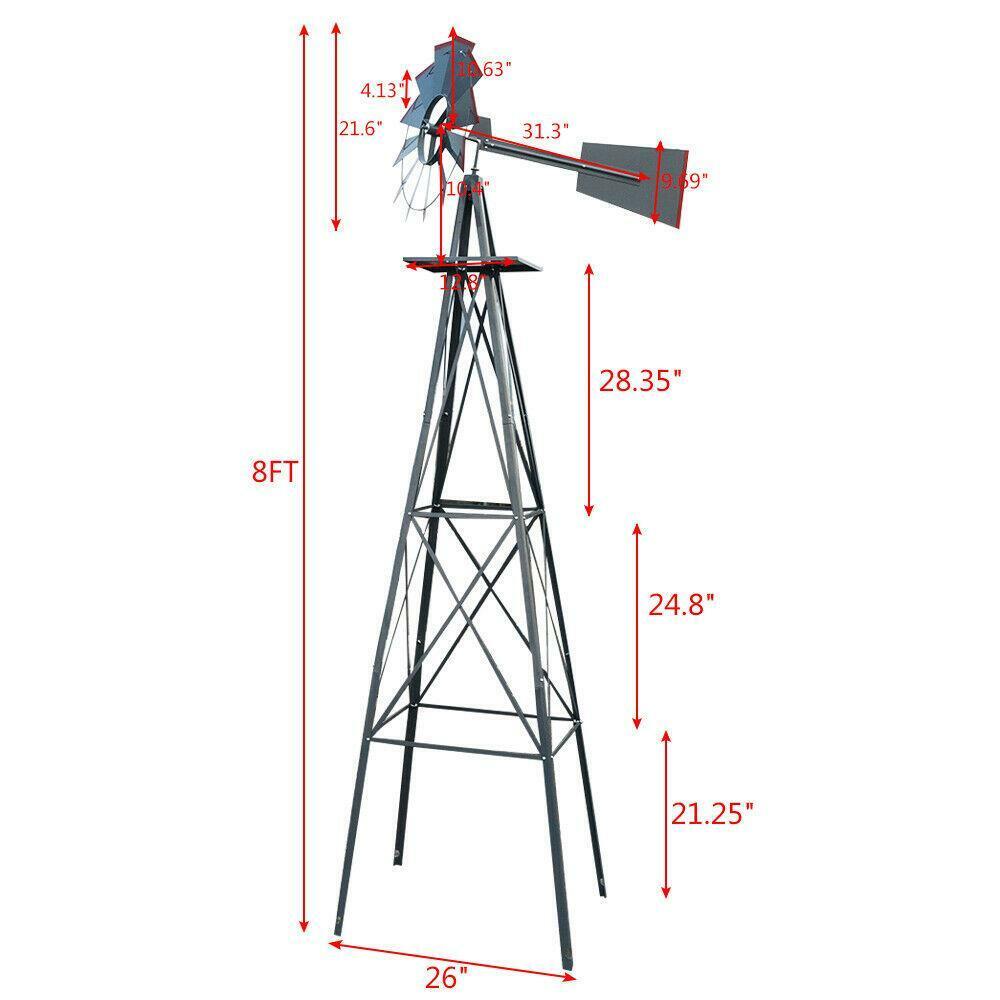 Specifications:
1. Color: Green,Silcer Red
2. Material: Iron
3. Dimension: (26 x 26 x 96)" / (65 x 65 x 244)cm (L x W x H)
4. Weight: 20.5lbs / 9.3kg

Package Includes:
1 x Windmill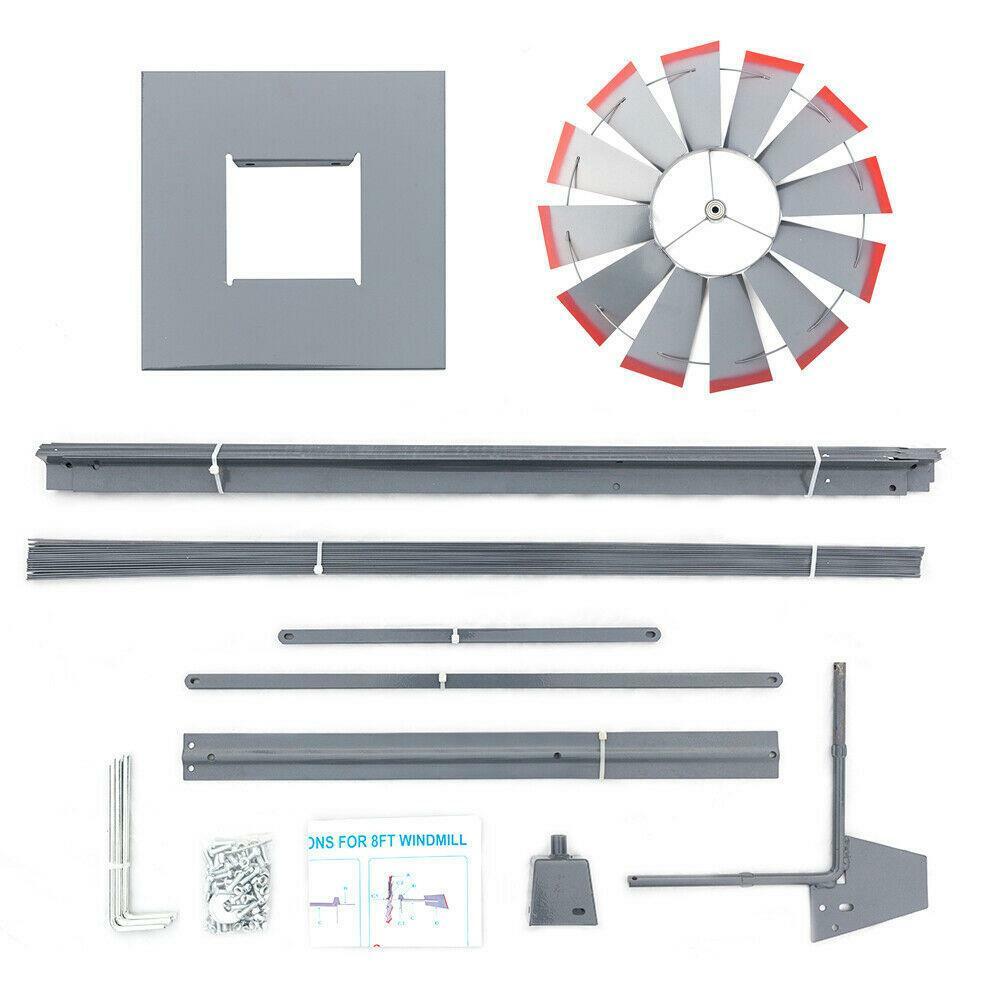 Payment & Security
Your payment information is processed securely. We do not store credit card details nor have access to your credit card information.