Description: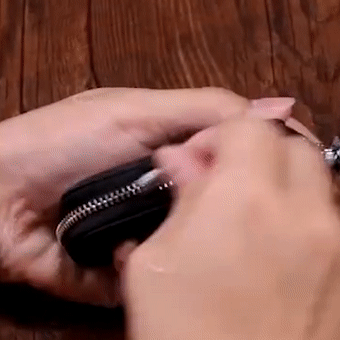 This is our exclusive product! Hurry up! If you can not find your style in the Type Menu, then please send us an email, we will customize your needs!
Description:

High-quality hardware +100% genuine leather key package series is carefully constructed with real top layer cowhide; The quality of exquisite workmanship; Stylish and simple style; Highly successful people.

The real leather is close to the nose, and can feel the subtle skin fragrance (fake leather or non-genuine leather does not have this flavor);

Master design, small and delicate shaping completely continues the original car style;

4S shop exclusively for products; Special car, with the main high-end type of the pressure mark/hardware, more prominent drivers of the noble and elegant temperament.

Feature:
Color: 

Black

Opening : 

Zipper

Size: 

8cm×5cm×2cm (1 inch=2.54cm).

Package Included:1 x Leather Key Case
🚗 We have the most types on the market. If your type is not in the "type" drop down menu above, please send an email to inform us, and we can customize it for you. The following is a picture reference:

Payment & Security
Your payment information is processed securely. We do not store credit card details nor have access to your credit card information.