Description:
Perpetual motion machine. I could keep watching it forever.
Marble Perpetual Machine is a very unique, one of a kind toy/decor gadget.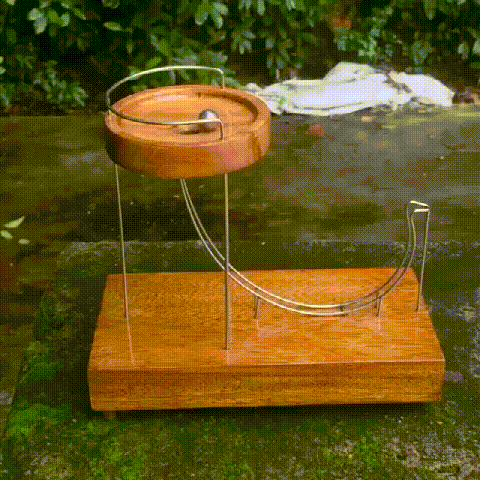 Amaze your friends and make them scratch their heads with this clever toys. Every one will love it.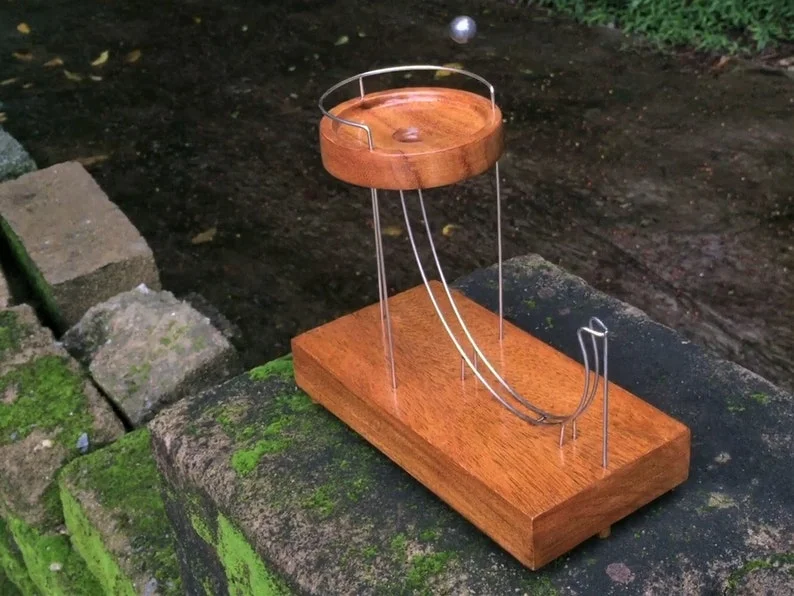 Product Description:

- Material: the Wooden parts are made of Doussie (very high quality wood). The wire is made from Stainless steel.
- Dimension: 7in*7in*4in/17cm*17cm*10cm (LxHxW)
- This product is powered by electromagnetic
- USB powered
- Color: Only the natural color is availble. Please refer to the last listing photo. Please understand that the actual color of the final product may be different from the photo a little; every piece of wood is different.
Payment & Security
Your payment information is processed securely. We do not store credit card details nor have access to your credit card information.