Description:
The LifeSaver ChokeGuard 
Your Ultimate Choking Emergency Solution!
Choking incidents can happen to anyone, which is why it's crucial to be prepared with the LifeSaver anti choking device. Choking is not only the 4th leading cause of accidental death but also a significant risk for children and the elderly. With over 5,000 choking-related deaths in the US every year, having a reliable and effective tool at hand is essential.
Don't wait until it's too late 
Equip yourself with the best aid for choking emergencies.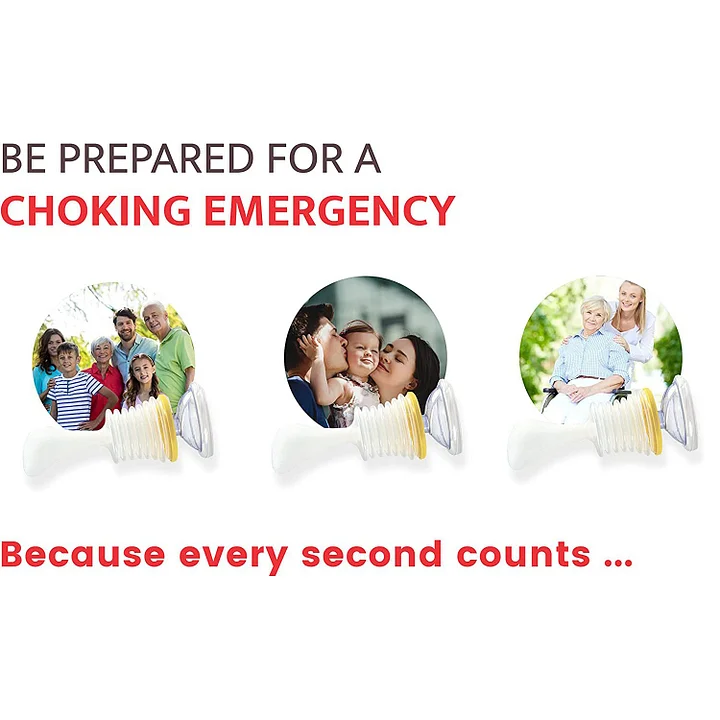 The LifeSaver anti choking device is designed for simplicity and ease of use. With just a few simple steps, anyone can save a life. Just place the mask over the nose and mouth, push down, and pull up. It's that straightforward! This airway recovery tool provides the confidence to protect yourself and your loved ones from the danger of choking.
Trusted by emergency services and endorsed in multiple medical journals, the LifeSaver ChokeGuard is a must-have device. Suitable for both adults and children weighing over 22 pounds, it can even be self-administered in case of an emergency. Don't wait until it's too late; invest in the LifeSaver ChokeGuard today and gain peace of mind knowing you're prepared for any choking emergency.
Testimonial: "Words cannot express the overwhelming gratitude and relief I feel today. This incredible device, in a moment of unimaginable urgency, became the lifeline that saved my precious daughter's life. If it weren't for this remarkable tool by our side, I shudder to think of the heartbreaking outcome we would have faced. It is a testament to the profound impact that this device can have on the most precious things we hold dear. I am forever grateful for its presence in our lives..." – Linda P.
Featuring a professional and scientific structure, the LifeSaver ChokeGuard ensures the best fit for all mouth sizes, providing optimal airflow and ventilation. Its high-quality materials guarantee durability and reliability, ensuring it remains in pristine condition even after long periods of use.
FEATURES:
PROFESSIONAL & SCIENTIFIC STRUCTURE: Our LifeVac device boasts an ergonomic design that guarantees the optimal fit for all mouth sizes, allowing for maximum ventilation and airflow.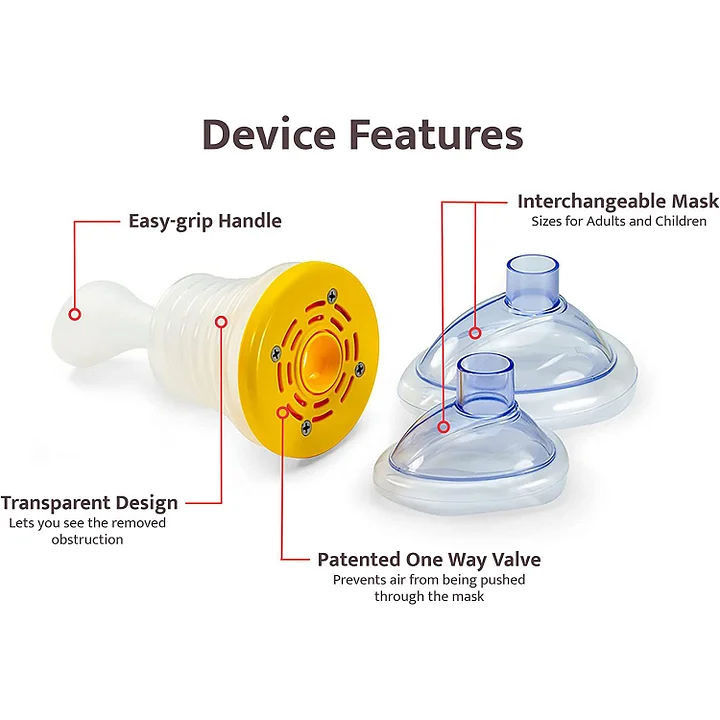 EASY TO USE:
Achieving effective results has never been easier, as our device is designed to be user-friendly, ensuring that everyone can use it with ease.
HIGH-QUALITY MATERIALS:
We take pride in using high-specification materials to create a device that can withstand wear and tear over an extended period without deteriorating or breaking.
SUITABLE FOR ALL AGES:
Our device comes in two different mask sizes, ensuring that both the elderly and children can use it with ease, providing the peace of mind that your entire family is safe and secure.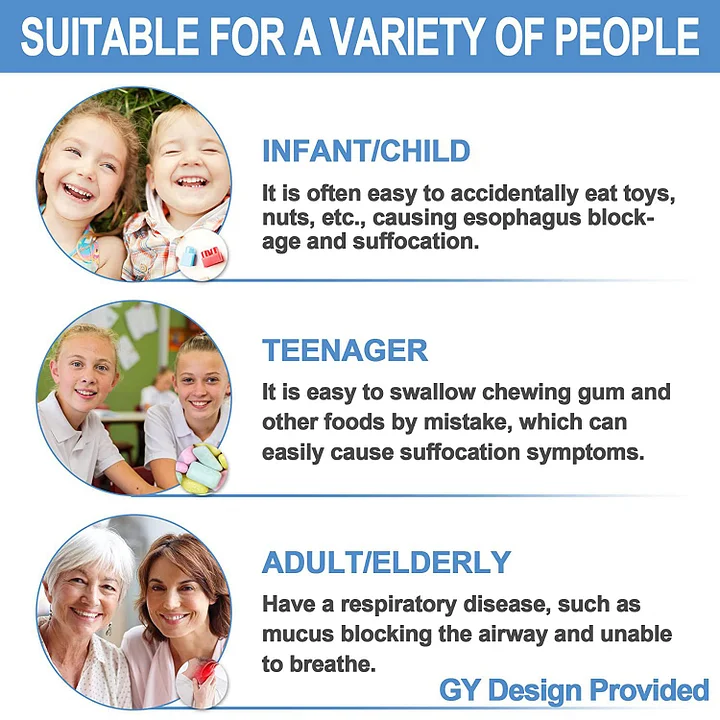 We hope no one has to use it, but everyone should have one at home. So if you gift it to a beloved friend or family. it's like giving them security and care. and they'll definitely thank you for it.
PACKAGE INCLUDED:
1* Check valve
1* Children's mask
1* Adult mask
1* Easy instruction guide
Payment & Security
Your payment information is processed securely. We do not store credit card details nor have access to your credit card information.