Description:
Cordless Portable String Grass Trimmer
Weed Eater Lawn Mower With 24V Battery+ 2 Wheels
 Telescopic lever button design: the length of 1-30cm can be adjusted, as to its own, ease and degree.
Head Angle can be adjusted 180 degrees, can be used under the tree, corner, flower bed, etc.
Control handle: control one key switch.
The Average head: convenient and easy to clean.
Sharp blades: powerful and fast to cut grass.
Small and convenient, go with the belt, notbound by the line, the lawn cutting area is not restricted.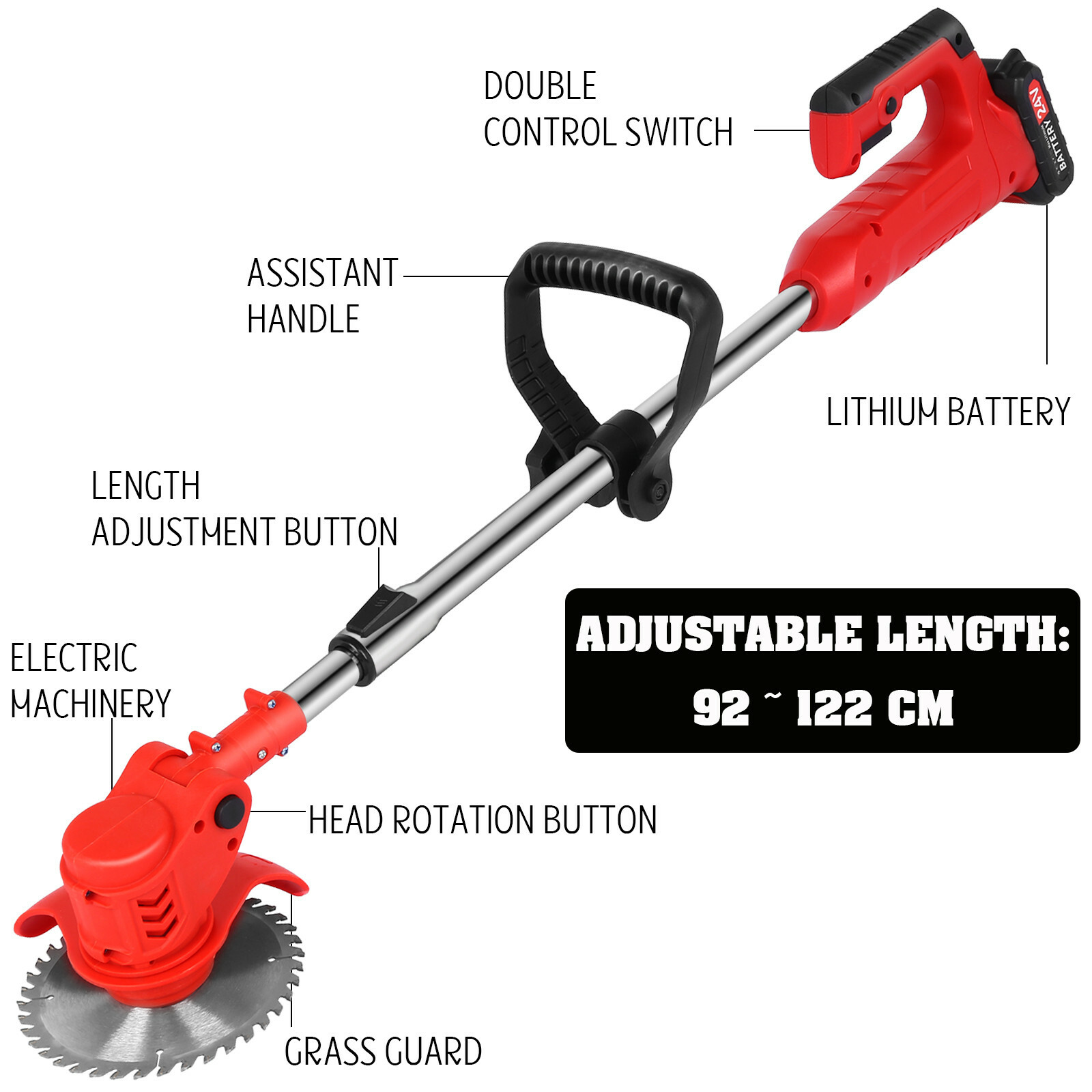 Color: Red, Green or Black (Randomly sent)
Material: ABS+Metal
Voltage: 24V
Power: 650W
Function: lawn mowing in home garden
1. Lithium battery power supply, wireless use.
2. Telescopically adjustable length, up to 120cm.
Charging time: 30 minutes
No-load speed: 18000rpm/min
No-load time: about 2 hours
Usage: Please refer to the instruction manual for details
Note: This machine is suitable for family use, only suitable for the grass in the garden lawn. If grass is caught in the blade after use, please remove it in time to prolong the service life of the machine.
Product size: 86*13*13cm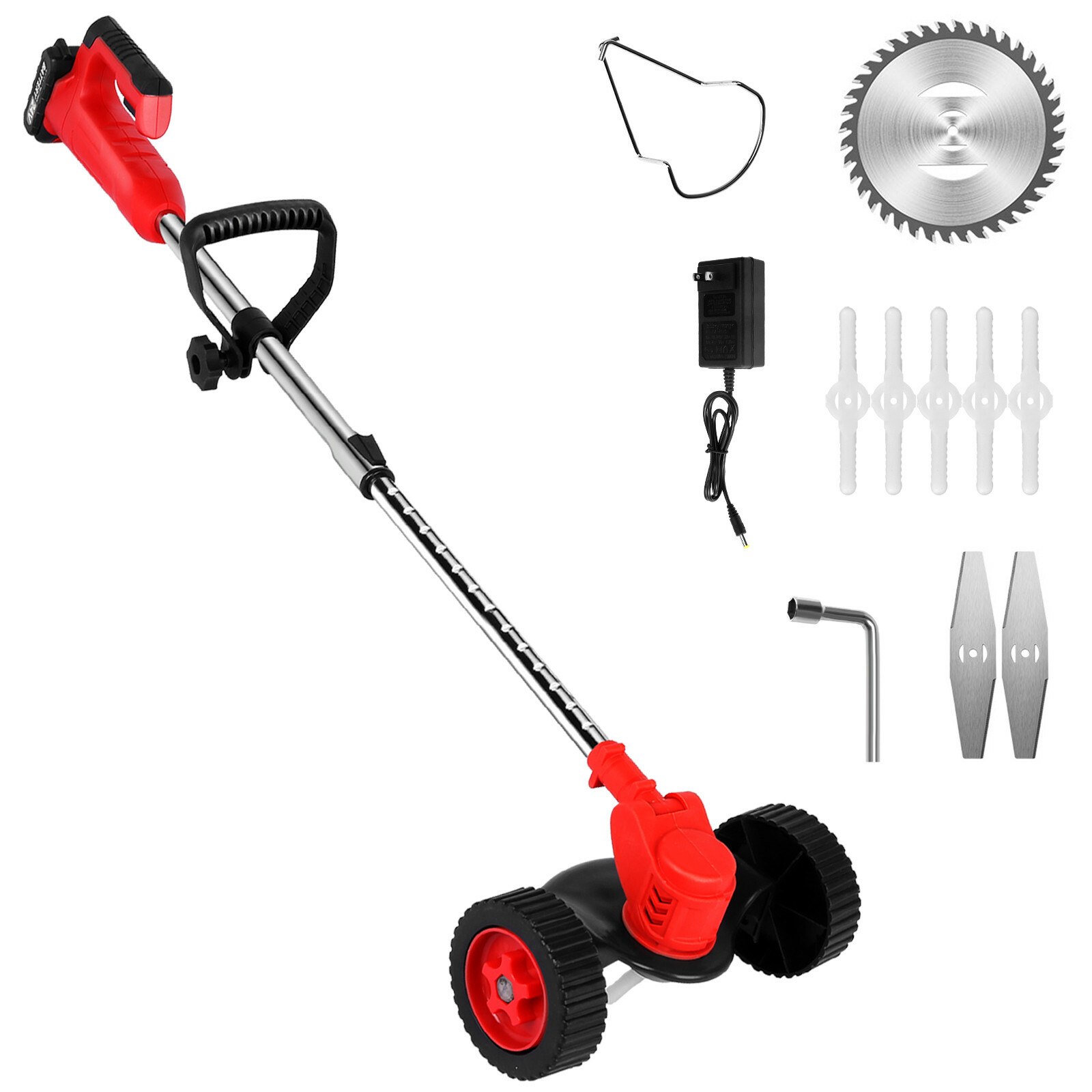 Package
1X Lightweight grass trimmer
1X Battery
1X Charger
1X  Vice handle
1X Socket wrench
1X 6 Inch round blade
2X Straight stainless steel blade
5X Plastic blade
2X wheel
1X Instruction manual
Payment & Security
Your payment information is processed securely. We do not store credit card details nor have access to your credit card information.