Description:
Massage Winter Chair Pad
Relax with our Triple Action Massage Chair Cover with Heat
Shiatsu Massage , Rolling Massage , and Vibration Massage
Relieves Pain, Muscle Tension, and Relaxes Muscles
Customizable Remote Control
Car Adaptor for on the go massages (yes, you can use in the car!)
7 different massage settings
Sitting all day can be uncomfortable. Our Back Massage chair relieves pain, muscle tension and will relax you . With out 7 different massage settings and heat, there are options for everyone.
7 different massage settings , including heat.
Adjustable in height - can be used by the entire family
Who does not want to relax? Great gift for anyone
Targeted Massage to get those specific muscles
Comfortable with head pillow and adjustable for any size/height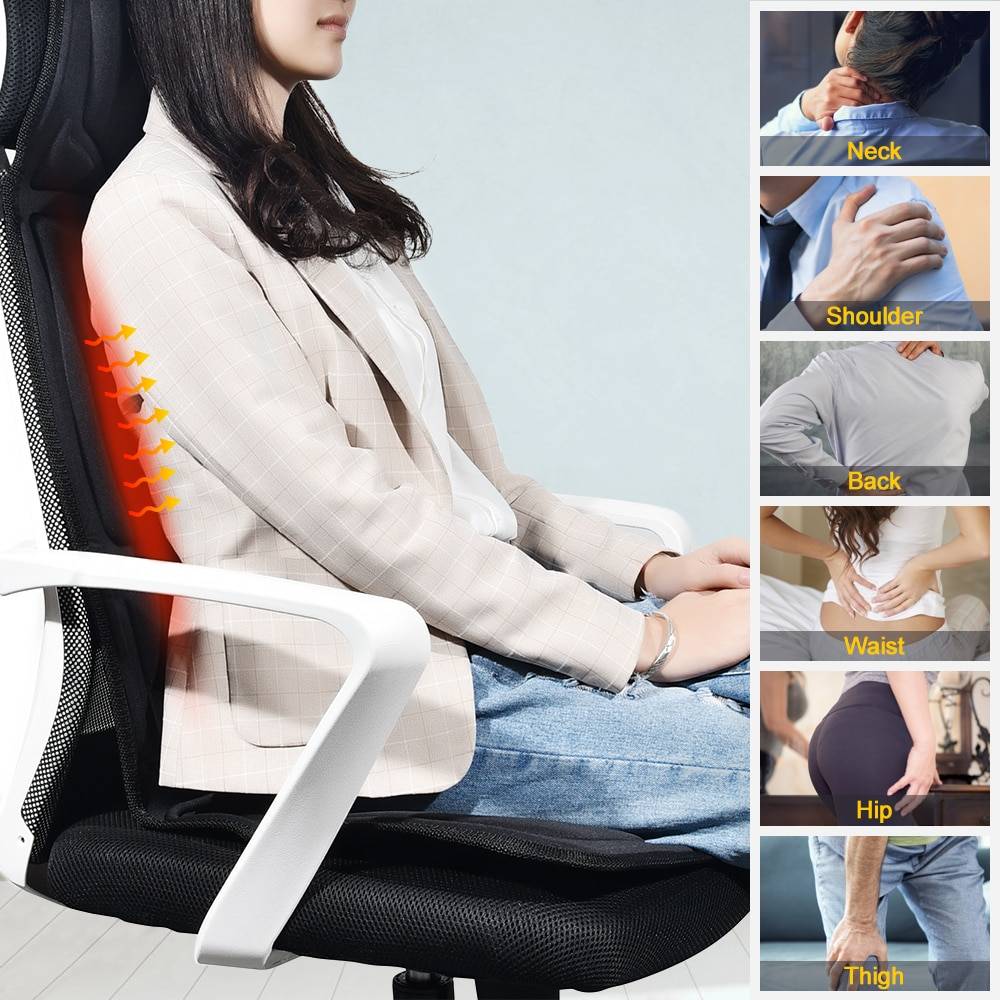 7 Massage settings- including heat
 Adjustable and comfortable for anyone
Targets specific areas/ muscles
Includes Car adapter for use in the car
Payment & Security
Your payment information is processed securely. We do not store credit card details nor have access to your credit card information.