Description:
Get Your Respiratory Symptoms Under Control Again.

OPEN YOUR AIRWAYS WITHIN MINUTES
✓

 Effective treatment for respiratory issues


✓

 Low residual fluid


✓

 Very quiet


✓

 Perfect for kids and adult mask included


✓

 Two modes of micro-atomization


✓

 One-click operation


✓

 Self-cleaning
HIGHLIGHTS

Upgraded Nebulization Capability - It can provide you with speedier relief thanks to each atomization having 80% atomized particles and a condensation rate of about 0.2 ml/min.
Two Operation Modes: This product features two operation modes, the first of which is a kid-friendly moderate mode. Press the button once again to utilize the powerful mode, which is appropriate for adults, after turning it on. Select the appropriate mode.
Our nebulizer will turn off automatically when the medication or liquid has nearly completely been consumed. It also has a cleaning function.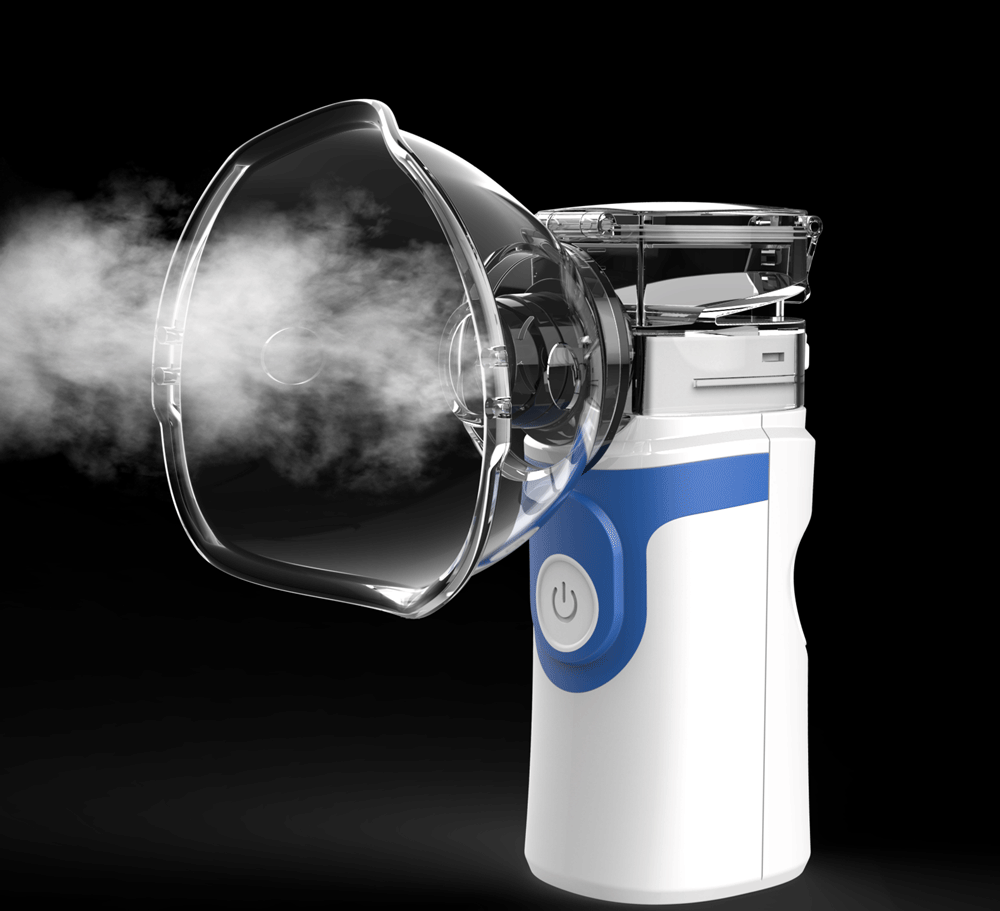 It is also equipped with an easy-to-operate automatic cleaning function, just remove the accessories, remove the remains and add water, turn on the equipment to start the cleaning.
New Quiet Nebulization -

With the newly upgraded nebulizer's sound level <15dB, it can give the medication you need silently. So whenever your little ones are asleep, you can administer without waking them up.
Complete Accessories - A adult mask and a child mask are packed with the nebulizer for daily use of children and adults.

HOW TO USE
Press button operation to start the Portable Vaporizer device. It has an automatic shut-off function at 15 minutes. One more press to shut off immediately at any time.

It has low-power consumption and an efficient recharging battery. It delivers three hours of working time after a full recharge. It can be used with a mouthpiece or mask.
Payment & Security
Your payment information is processed securely. We do not store credit card details nor have access to your credit card information.