Description:
Abstract Mushroom Lamp 
 perfect addition to any home decor collection. This exquisite lighting fixture is not only a functional light source but also a captivating work of art, making it an ideal gift for family, friends, and teachers on special occasions like Christmas, birthdays, Valentine's Day, New Year's, and Mother's Day.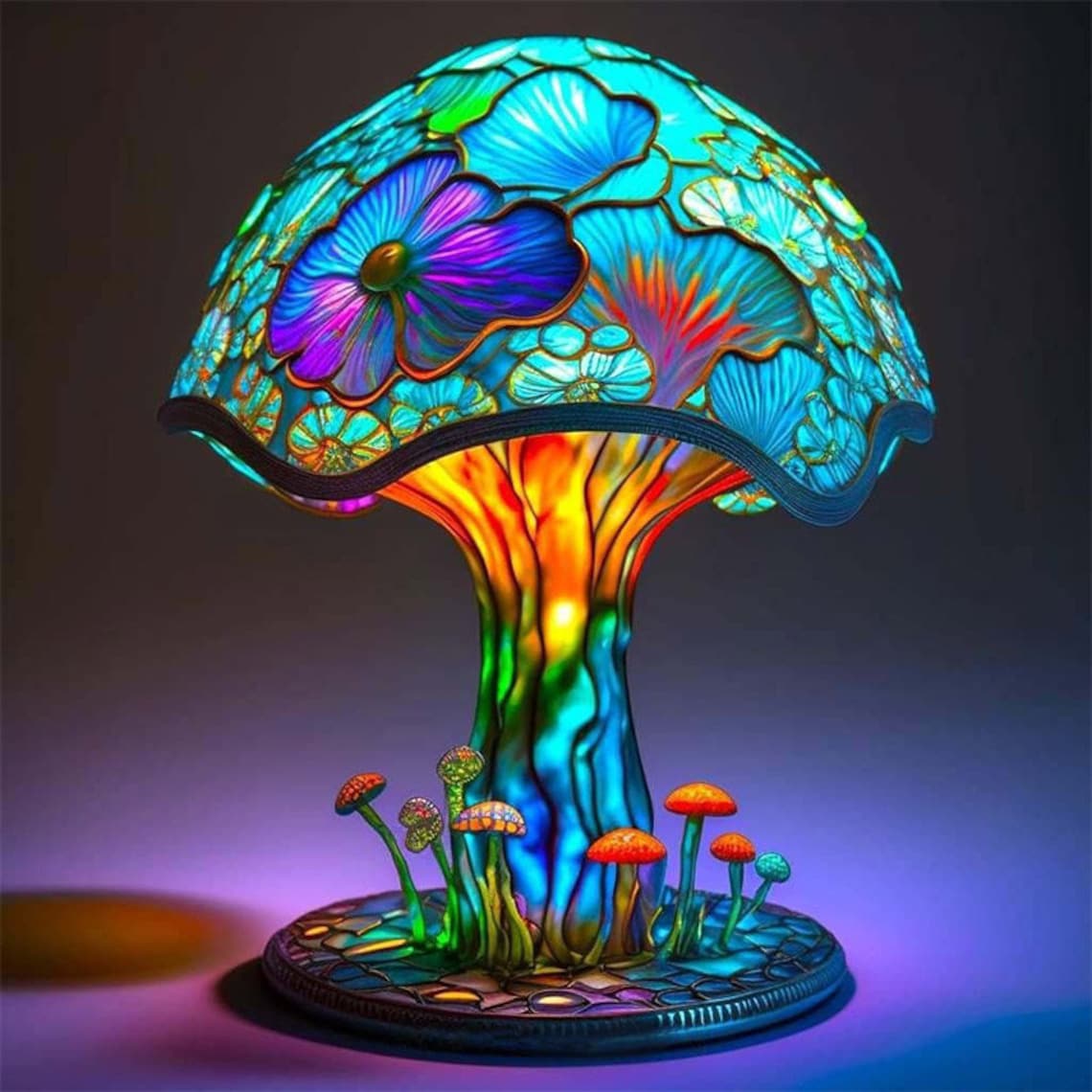 Inspired by the beauty of nature and infused with modern design elements, this lamp combines the enchanting shapes and textures found in mushrooms and animals. Each lamp features a carefully crafted animal figure, ranging from whimsical creatures like rabbits or owls to realistic representations of wildlife such as deer or birds. These intricately designed figures add a touch of charm, bringing a sense of wonder and imagination to any space.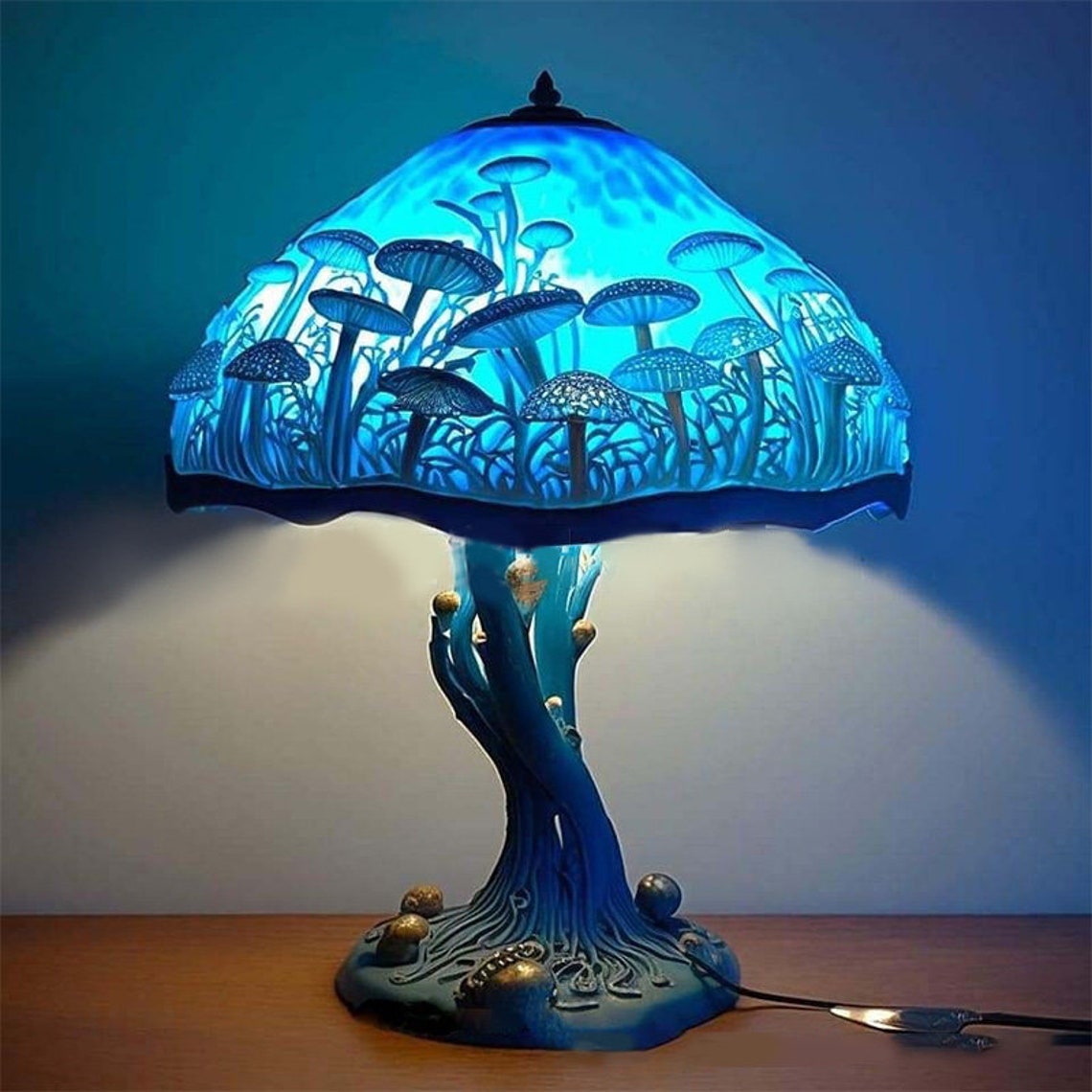 The lampshade of our Abstract Animal Mushroom Lamp perfectly complements the organic theme. Made from a translucent material, it allows soft, warm light to diffuse through, creating a cozy and inviting ambiance. Whether it resembles a mushroom cap or showcases abstract, flowing contours, the lampshade enhances the overall artistic appeal of the piece.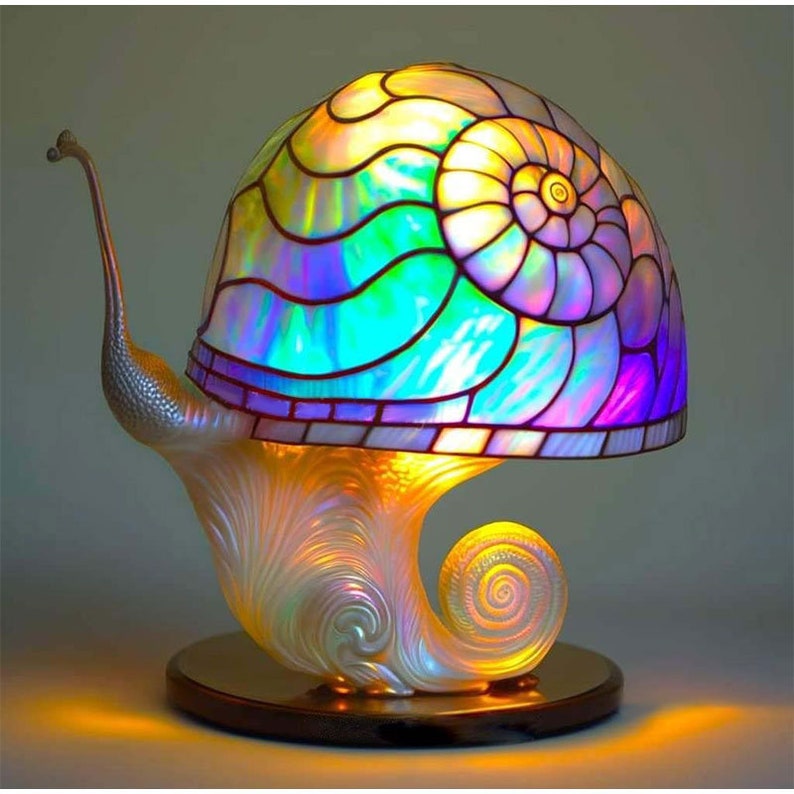 Crafted with attention to detail, the lamp's base is made from high-quality materials such as glass and resin, meticulously designed to mimic the earthy appearance of mushrooms. The textured surface adds depth and visual interest, contributing to the lamp's abstract aesthetic. This lamp is powered by a plug-in type, ensuring hassle-free functionality.
Package includes:
1* Stained Glass Mushroom Table Lamp
Size: 15cm15cm10cm / 5.9 inches x 5.9 inches x 3.9 inches.
Elevate your home decor with our Abstract Snail Mushroom Lamp and experience the perfect blend of nature-inspired artistry and functional lighting.
Payment & Security
Your payment information is processed securely. We do not store credit card details nor have access to your credit card information.