Description:
Sprinkler Timer, Programmable Water Timer for Garden Hose, Outdoor Faucet, Drip Irrigation and Lawn Watering System:
Compact Design | Automatic Digital Control | Manual ON/Off | Rain Delay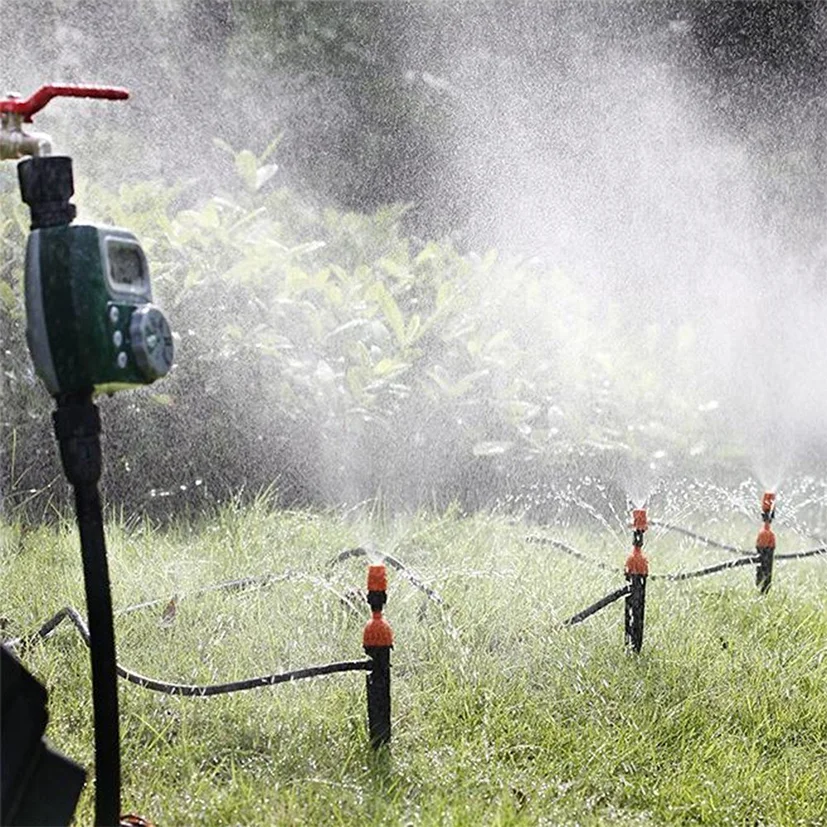 Allows complete control and functionality over your watering needs
Cycles easily from set clock, set watering time, how often, how long, then run program.
Watering cycle: the cycle time is 6 hours, 12 hours, 1 day.

2 days...

The longest cycle is 7 days.

Rain delay is built into the run program function.
Watering timer: the minimum watering time is 1 minute and the maximum watering time is 300 minutes.
Suitable water temperature: 0℃-40℃.
Powered by 2pcs AA batteries, it is low battery consumption and provides a long lifespan
How to Use:
Button setting instructions:
AUTO: Timer waters according to your customized schedule
SET CLOCK: Set the time of day
START TIME: Select what time you would like watering to START
HOW LONG: Determine how long to water
HOW OFTEN: Choose how often you will water
OFF: Turn off all watering
Package:
1 * Automatic Water Timer with Filter & Connection (battery not included)
Payment & Security
Your payment information is processed securely. We do not store credit card details nor have access to your credit card information.